State Senator Mary Lazich (R-New Berlin) represents parts of four counties: Milwaukee, Waukesha, Racine, and Walworth. Her Senate District 28 includes New Berlin, Franklin, Greendale, Hales Corners, Muskego, Waterford, Big Bend, the town of Vernon and parts of Greenfield, East Troy, and Mukwonago. Senator Lazich has been in the Legislature for more than a decade. She considers herself a tireless crusader for lower taxes, reduced spending and smaller government.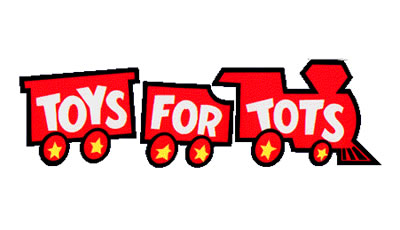 Press Release
Once again this year Ament Industrial Truck is honored to join with The United States Marine Corps Reserve, The Marine Corps League Badger Detachment, CBS 58, UPS, Quantium and The Salvation Army in their TOYS for TOTS Program for 2009. Each year, the generosity of individuals, families and businesses make it possible to serve thousands of needy children in Southeastern Wisconsin. For most of these kids it's the one bright spot in their Christmas/Holiday Season. So, while you're out Christmas shopping this year pick up some extra toys for children who need your help. We are all feeling the financial crunch this year but even the smallest gift or donation will help brighten up a child's Christmas.

Starting November 16, 2009 you can drop off NEW toys, unwrapped, at our office located at 2140 South Calhoun Road, New Berlin. Our office hours are weekdays from 7:30 AM to 4:30 PM. We ask that all donations be dropped off by December 15, 2009 so we have time to deliver them to the Toys for Tots distribution center. If you cannot drop off your donation, please feel free to contact us at 262-785-9890 and we will be happy to pick them up. So please do it soon.


To make a monetary contribution, make your check payable to "Marine Toys for Tots Foundation." They can be dropped off at our office or mailed to us at:
God Bless You and Merry Christmas!
Dave Ament
Ament Industrial Truck
2140 S. Calhoun Rd.
New Berlin, WI 53151
This site uses Facebook comments to make it easier for you to contribute. If you see a comment you would like to flag for spam or abuse, click the "x" in the upper right of it. By posting, you agree to our Terms of Use.