Kevin Fischer is a veteran broadcaster, the recipient of over 150 major journalism awards from the Milwaukee Press Club, the Wisconsin Associated Press, the Northwest Broadcast News Association, the Wisconsin Bar Association, and others. He has been seen and heard on Milwaukee TV and radio stations for over three decades. A longtime aide to state Senate Republicans in the Wisconsin Legislature, Kevin can be seen offering his views on the news on the public affairs program, "InterCHANGE," on Milwaukee Public Television Channel 10, and heard filling in on Newstalk 1130 WISN. He lives with his wife, Jennifer, and their lovely young daughter, Kyla Audrey, in Franklin.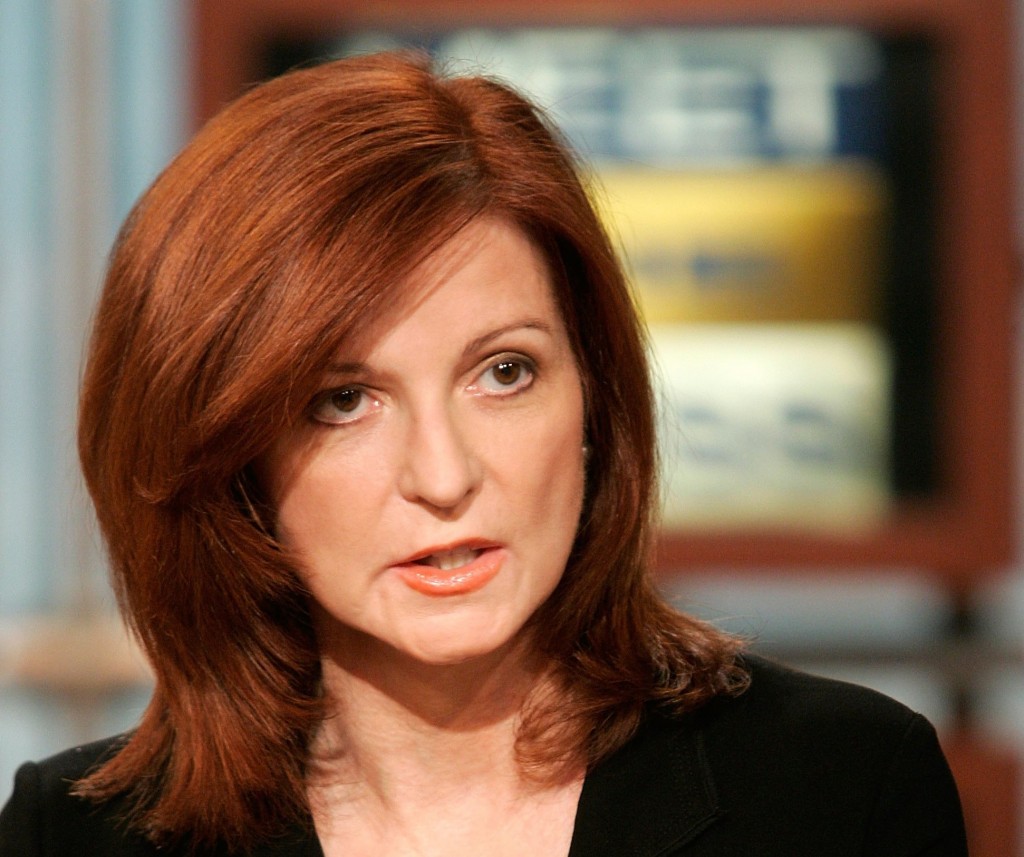 NY Times columnist Maureen Dowd is a huge liberal. No doubt or question about it.

That's why it's stunning when she rips the president. And boy did she ever about an issue the president has opened himself up to for rampant criticism.




As the world was burning, Obama teed off. And so did critics.

But in the media world the Golfer-in-Chief has many water carriers. One of them is Michael Brendan Dougherty, senior correspondent at TheWeek.com:

Everyone deserves a nice vacation from time to time, presidents included.

In truth, Obama's golf habit, along with his newer practice of enjoying long dinners with people he finds interesting, is one of the best things about his presidency. Unconsciously, President Obama is doing a good thing for the American Republic. He's helping us to disgorge an overly symbolic view of the presidency, in which the president is the ever-present lawman, the people's official therapist, and the embodiment of the public mood. Obama golfing is a sign that the American presidency is still a job, not a divine office.

While local police, and courts, and governments, and states, and business carries on, responding and checking each other in turn, let the president golf. If we want him to get back to his desk, Congress can send him a bill to sign.

I know. Lame.

Enter the extreme lib Maureen Dowd. Not even Dowd could lower herself to excuse the president's behavior. She penned an amazingly creative critique I meant to include in my weekly "Recommended Reading" blog, but there was an oversight.

The column is worth sharing now. If you haven't seen it, you'll find it worthy of your time.

Dowd re-wrote the Gettysburg Address to slam her White House hero:

FORE! Score? And seven trillion rounds ago, our forecaddies brought forth on this continent a new playground, conceived by Robert Trent Jones, and dedicated to the proposition that all men are created equal when it comes to spending as much time on the links as possible — even when it seems totally inappropriate, like moments after making a solemn statement condemning the grisly murder of a 40-year-old American journalist beheaded by ISIL.
I know reporters didn't get a chance to ask questions, but I had to bounce. I had a 1 p.m. tee time at Vineyard Golf Club with Alonzo Mourning and a part-owner of the Boston Celtics.

For comparison purposes:

Four score and seven years ago our fathers brought forth on this continent, a new nation, conceived in Liberty, and dedicated to the proposition that all men are created equal.
Now we are engaged in a great civil war, testing whether that nation, or any nation so conceived and so dedicated, can long endure. We are met on a great battle-field of that war. We have come to dedicate a portion of that field, as a final resting place for those who here gave their lives that that nation might live. It is altogether fitting and proper that we should do this.
But, in a larger sense, we can not dedicate -- we can not consecrate -- we can not hallow -- this ground. The brave men, living and dead, who struggled here, have consecrated it, far above our poor power to add or detract. The world will little note, nor long remember what we say here, but it can never forget what they did here. It is for us the living, rather, to be dedicated here to the unfinished work which they who fought here have thus far so nobly advanced. It is rather for us to be here dedicated to the great task remaining before us -- that from these honored dead we take increased devotion to that cause for which they gave the last full measure of devotion -- that we here highly resolve that these dead shall not have died in vain -- that this nation, under God, shall have a new birth of freedom -- and that government of the people, by the people, for the people, shall not perish from the earth.
Abraham Lincoln
November 19, 1863


The column of the year?

Ok. Maybe not. But it's damn good.
This site uses Facebook comments to make it easier for you to contribute. If you see a comment you would like to flag for spam or abuse, click the "x" in the upper right of it. By posting, you agree to our Terms of Use.