Kevin Fischer is a veteran broadcaster, the recipient of over 150 major journalism awards from the Milwaukee Press Club, the Wisconsin Associated Press, the Northwest Broadcast News Association, the Wisconsin Bar Association, and others. He has been seen and heard on Milwaukee TV and radio stations for over three decades. A longtime aide to state Senate Republicans in the Wisconsin Legislature, Kevin can be seen offering his views on the news on the public affairs program, "InterCHANGE," on Milwaukee Public Television Channel 10, and heard filling in on Newstalk 1130 WISN. He lives with his wife, Jennifer, and their lovely young daughter, Kyla Audrey, in Franklin.

Everybody knows everybody
Everybody calls you friend
You don't need an invitation
Kick off your shoes come on in
Yeah we know how to work and we know how to play
We're from the country and we like it that way
"I'm from the country" – Tracy Byrd


It's Friday night. Time to unwind with our regular Friday night feature on This Just In.

The weekend has finally arrived.

The sun has set.

The evening sky has erupted.

Let's smooth our way into Saturday and Sunday.

Some people have noticed I don't do a lot country on our Friday night feature, and they're right. And I like country music even if today's country sounds more like rock.

The WI State Fair just opened and I've always thought it's a perfect venue for live country music. Some big name groups are performing this year, Lady Antebellum and Alabama.

So tonight, some real authentic genuine bona fide country tunes. Many you could call classics.

We begin by heading out to the famous Grand Ole Opry and Whisperin' Bill Anderson to do the introduction of a female vocalist who sings quintessential country lyrics.



From the Oklahoma Historical Society:

"Country music, one of the most popular and successful forms of American music, defies easy definition. It began as a medium of expression for southern working-class whites, reflecting the changes in their society. But, as noted country music historian Bill Malone has observed, the folk form quickly adapted to modern commercialism and created a massive entertainment empire that spans regional, social, and cultural lines. Stylistically, the music ranges from old-time string-band music to 'Western swing,' from blues decorated with yodels to smooth, pop-influenced vocals. The one consistent factor in the music's production is its core audience among the southern white working class and its representation of their values. Among those values, real and idealized, are hard work, Protestant Christianity, rural romanticism, good times, and the constant struggle for love. Often these values seem in direct conflict with each other, as country musicians are likely to extol the pleasures of the honky-tonk while preaching the need for religious redemption."




"What began as a simple radio broadcast in 1925 is today a live entertainment phenomenon. Dedicated to honoring country music's rich history and dynamic present, the Grand Ole Opry showcases a mix of country legends and the contemporary chart-toppers who have followed in their footsteps.
"The Opry, an American icon and Nashville, Tennessee's number-one attraction, is world-famous for creating one-of-a-kind entertainment experiences for audiences of all ages.
"It's been called the 'home of American music' and 'country's most famous stage.' Every year, hundreds of thousands of people make pilgrimages across town or around the world to the Grand Ole Opry to see the show live. Millions more tune in to Opry broadcasts via a mobile app, SiriusXM Satellite Radio, Nashville's 650 AM WSM, and on opry.com and wsmonline.com.
"Unforgettable moments happen at the Opry every week."

Like this one. Lorrie Morgan, if you would, please…

Over the years there have been many surveys listing the greatest country music songs and this one has appeared at the very top. It was written by Kris Kristofferson and he sings with Lorrie Morgan.




And there are others who say this next song is the best ever. It would be hard to argue with either our previous selection or this huge hit.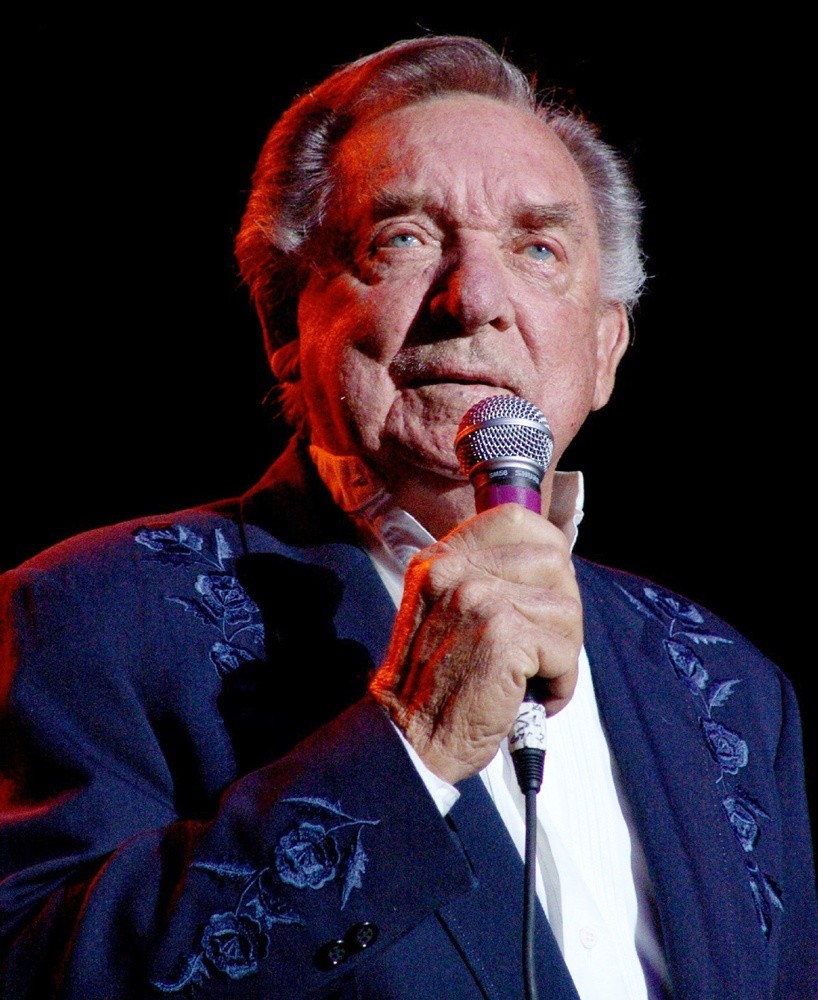 Ray Price died last December at the age of 87. "Ray Price was a giant in Texas and country western music. Besides one of the greatest voices that ever sang a note, Ray's career spanned over 65 years in a business where 25 years would be amazing," said Ray Benson of the country music group Asleep at the Wheel.

My goodness we could do this all weekend. But that's it.

Goodnight.

Sleep well.

Have a great weekend.

We close with video from the 1982 American Music Awards and Sheena Easton.


This site uses Facebook comments to make it easier for you to contribute. If you see a comment you would like to flag for spam or abuse, click the "x" in the upper right of it. By posting, you agree to our Terms of Use.