Kevin Fischer is a veteran broadcaster, the recipient of over 150 major journalism awards from the Milwaukee Press Club, the Wisconsin Associated Press, the Northwest Broadcast News Association, the Wisconsin Bar Association, and others. He has been seen and heard on Milwaukee TV and radio stations for over three decades. A longtime aide to state Senate Republicans in the Wisconsin Legislature, Kevin can be seen offering his views on the news on the public affairs program, "InterCHANGE," on Milwaukee Public Television Channel 10, and heard filling in on Newstalk 1130 WISN. He lives with his wife, Jennifer, and their lovely young daughter, Kyla Audrey, in Franklin.

The weather's warmer.

The car windows come down.

The radio turns to great car songs…oldies

Surf music.

Guitar music.

One of the best guitar bands of the 1960's was the Ventures. They had 37 albums, 37 chart between 1960 and 1972. Guitar Player magazine called them "the quintessential guitar combo of the pre-Beatles era, [who] influenced not only styles, but also a generation's choice of instruments."

The most successful instrumental combo in rock and roll history is best known for a pair of monster 60's hits: "Hawaii Five-O" and "Walk – Don't Run."

The year is 1960…




The musicians pictured on the front of the original version are not the Ventures. The "story" is that they are stock room or mail room clerks that happened to be available for the photo shoot when the Ventures themselves were unavailable.








In 1964 the Ventures would record an updated version that like the original made it into Billboard's Top Ten. See which one you like better. And check out the musical fade-in to this one.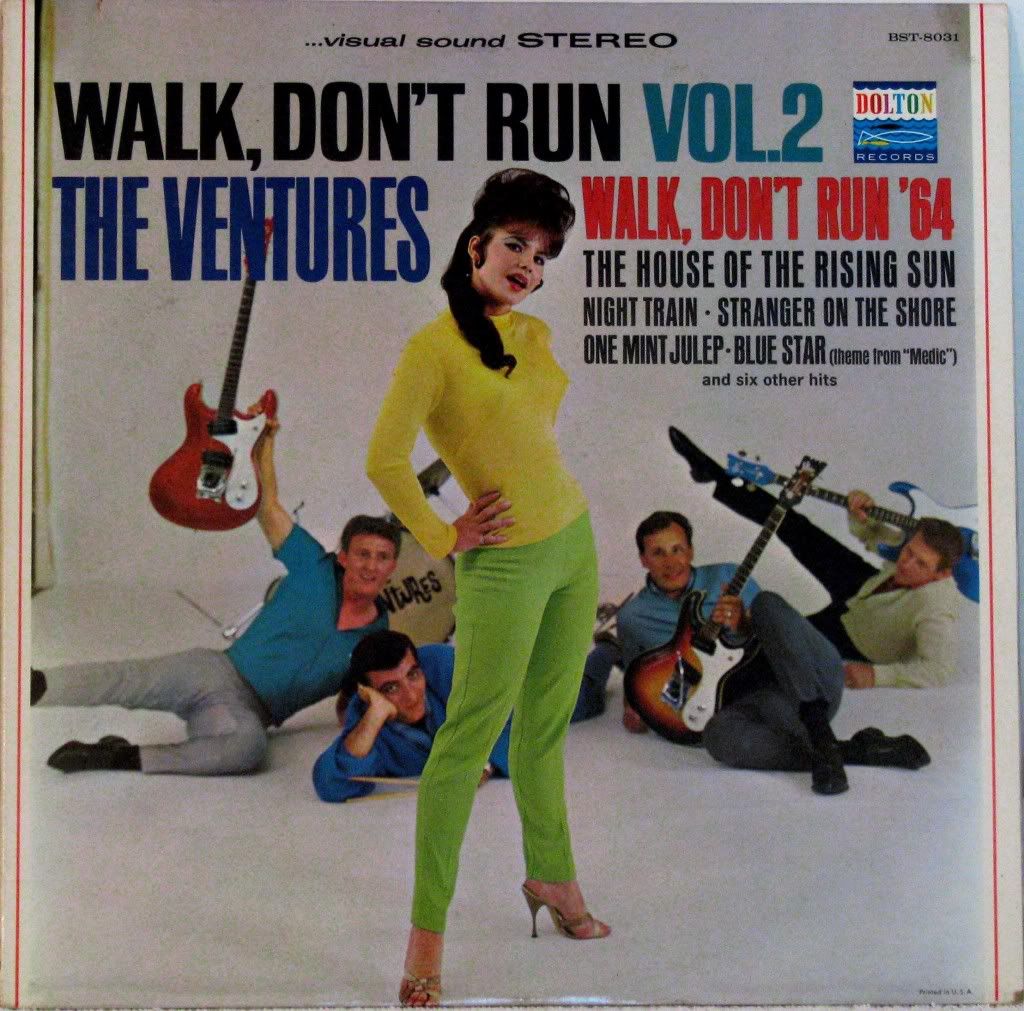 BONUS TIME!

She's in Milwaukee tonight!



Cher in Milwaukee Friday night....






Photo: jsonline


This site uses Facebook comments to make it easier for you to contribute. If you see a comment you would like to flag for spam or abuse, click the "x" in the upper right of it. By posting, you agree to our Terms of Use.