Kevin Fischer is a veteran broadcaster, the recipient of over 150 major journalism awards from the Milwaukee Press Club, the Wisconsin Associated Press, the Northwest Broadcast News Association, the Wisconsin Bar Association, and others. He has been seen and heard on Milwaukee TV and radio stations for over three decades. A longtime aide to state Senate Republicans in the Wisconsin Legislature, Kevin can be seen offering his views on the news on the public affairs program, "InterCHANGE," on Milwaukee Public Television Channel 10, and heard filling in on Newstalk 1130 WISN. He lives with his wife, Jennifer, and their lovely young daughter, Kyla Audrey, in Franklin.

One of the books I've been able to read during my ongoing recovery from hip surgery has been the fascinating Killing Jesus by Bill O'Reilly. The book's website says O'Reilly's latest effort "details the events leading up to the murder of the most influential man in history: Jesus of Nazareth. Killing Jesus will take readers inside Jesus's life, recounting the seismic political and historical events that made his death inevitable – and changed the world forever."

We'll get back to O'Reilly's best-seller in just a bit, but first, the WI chapter of Concerned Women for America has put up an Easter display in the state Capitol in Madison and good for them! Here's a photo sent to me by the chapter's director, Kim Simac:







My God, pretty disgusting isn't it? Repulsive! Offensive!

Naturally, the atheists at the Madison-based Freedom From Religion Foundation got their noses out of joint (I laugh) and demanded they be allowed to put up their own display.








My guess is over two billion believers around the globe would readily dispute that sign.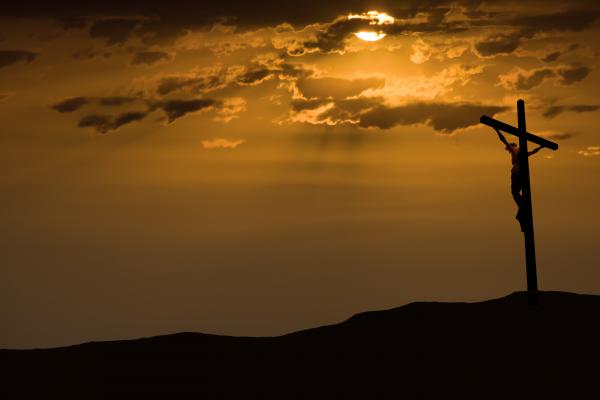 The mainstream media appears to have an affection for with the FFRF and I've never quite understood why. Whenever a religious holiday arrives, the FFRF crawls out from underneath its ugly rock and blasts away and the media laps it up in a rather disproportionate manner.

I liken it to the times when Ronald Reagan or one of the Bush presidents would visit Wisconsin and appear before thousands of supporters. Outside there'd be about two dozen protesters. And yet the TV coverage would be 50-50, president vs. opponents.

It also seems the only "religion" the FFRF goes after with any hateful aggression is Christianity.

I repeat, I laugh. Every time the FFRF speaks, their foolishness damages their cause.

Back to Bill O'Reilly's book. I highly recommend. It was the subject of a "60 Minutes" segment.


MORE...







AND MORE...







Killing Jesus the Book
This site uses Facebook comments to make it easier for you to contribute. If you see a comment you would like to flag for spam or abuse, click the "x" in the upper right of it. By posting, you agree to our Terms of Use.