Jennifer is a one in a million stay-at-home mom. (More like one OF a million stay at home moms!) She graduated from a liberal arts college but there is nothing liberal OR artsy about her. She is married to Kevin Fischer of This Just In, and together they have a beautiful young daughter Kyla Audrey. In no particular order she loves dogs, wine, a good bargain, her family, pizza, and entertaining. Follow her blog of all things miscellaneous including but not limited to cooking and baking, entertaining and party planning, being a mommy, and homekeeping.

As a Scott Walker supporter, I'm doing my best to stay informed on what he's up to, and that means reviewing sources including but not limited to our local media.

1) Good for you, Governor!

2) And thank you, once again!





Gov. Scott Walker signs a bill Monday providing a $541 million tax cut during a ceremony at Horsens Homestead Farms in Cecil. Looking on are (from left) Rep. John Nygren (R-Marinette), Rep. Gary Tauchen (R-Bonduel), Curtis Horsens, Abbey Horsens, Ryan Horsens, Connie Horsens and Jeff Horsens. AP photo


Interesting. Gov. Walker cuts taxes, and by a ton. I don't seem to recall a similar news item ever about...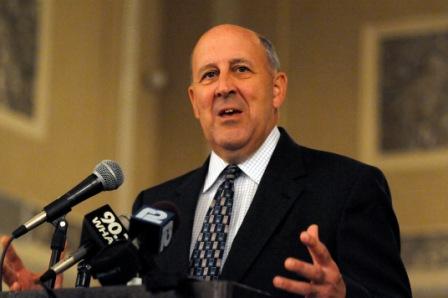 This site uses Facebook comments to make it easier for you to contribute. If you see a comment you would like to flag for spam or abuse, click the "x" in the upper right of it. By posting, you agree to our Terms of Use.