Kevin Fischer is a veteran broadcaster, the recipient of over 150 major journalism awards from the Milwaukee Press Club, the Wisconsin Associated Press, the Northwest Broadcast News Association, the Wisconsin Bar Association, and others. He has been seen and heard on Milwaukee TV and radio stations for over three decades. A longtime aide to state Senate Republicans in the Wisconsin Legislature, Kevin can be seen offering his views on the news on the public affairs program, "InterCHANGE," on Milwaukee Public Television Channel 10, and heard filling in on Newstalk 1130 WISN. He lives with his wife, Jennifer, and their lovely young daughter, Kyla Audrey, in Franklin.

"I feel like soundtrack music is almost like seeing the movie again, but with my ears."
Comedian Dave Attell


It's Friday night. Time to unwind with our regular Friday night feature on This Just In.

The weekend has finally arrived.

The sun has set.

The evening sky has erupted.

Let's smooth our way into Saturday and Sunday.

On Sunday, it's the annual Academy Awards so tonight, some movie music. We could certainly offer hundreds of great examples, but we'll just whet your appetite enough for Sunday's broadcast.

Let's begin.




Of course, when you're talking music of the cinema, you must include the master, Henri Mancini. Here, saxophonist Dave Koz pays tribute with one of the many Mancini classics. Snap, snap, snap...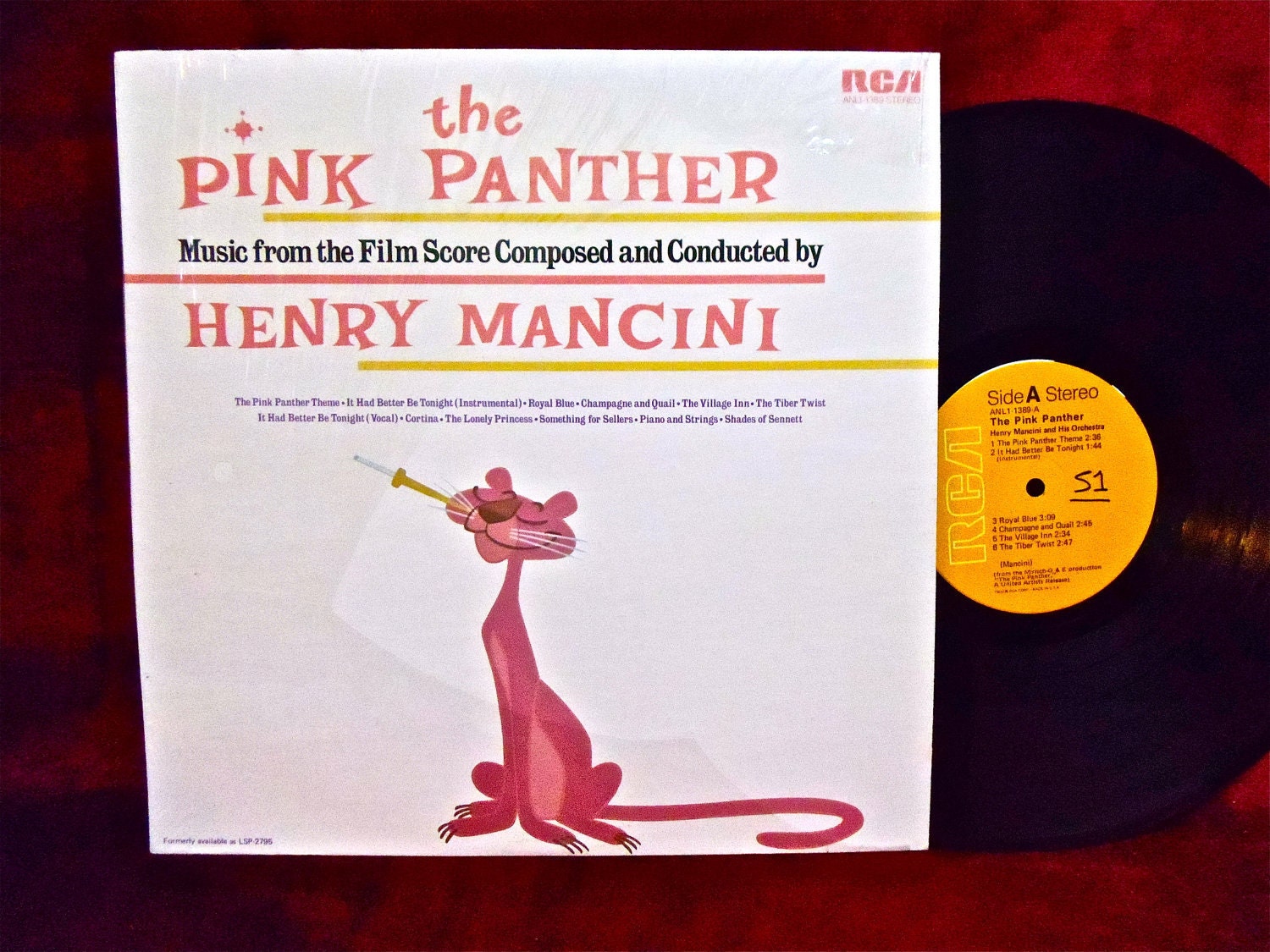 When putting together a blog like this you can't go wrong with the classics. This next selection is one of the very best, performed by Andre Rieu, his large ensemble, and special guests.








Time for a short break. The Love Unlimited Orchestra offers just enough time to grab some popcorn, Sno-Caps or Jujubes.





About that Intermission, were Barry White and I thinking about the same thing? Hmmmmm....

Back to our movie music with another classic. There should be a law that this be played at every wedding reception, and it must be this version with all due respect to Ol' Blue Eyes. Much easier to dance to. Just the right slow, lovely pace.

Steve Tyrell does a super vocal and there's a terrific sax solo.














Are you thinking what I'm thinking? No, they don't write them like they used to.

There's been a lot of attention this month to four lads who descended upon America 50 years ago and turned it upside down.





It didn't take long before the Beatles went from transistor radios to the big screen. In "A Hard Day's Night," one memorable scene has Ringo taking off on his own to the music of a Beatles tune, "This Boy," filmed in part along the River Thames.

"Getting up early in the morning wasn't our best talent and there's an example of that in one scene: the one for which I got really good credit, walking by the river with a camera - the 'lonely guy' piece," said Ringo. "I had come directly to work from a nightclub (very unprofessional) and was a little hungover, to say the least. (Director) Dick Lester had all his people there, and the kid that I was supposed to be doing the scene with, but I had no brain. I'd gone.
"We tried it several ways. They tried it with the kid doing his lines and someone off camera shouting mine. Then they had me doing the lines of the kid and the kid going 'blah blah blah'. Or me saying, 'And another thing, little guy...' I was so out of it, they said, 'Well' let's do anything.' I said, 'Let me just walk around and you film me,' and that's what we did. And why I look so cold and dejected is because I felt like ****. There's no acting going on; I felt that bad."



The soundtrack album featured an orchestral version of Ringo's Theme.







That's it for this week.

Goodnight.

Sleep well.

Have a great weekend.

Enjoy the Oscars.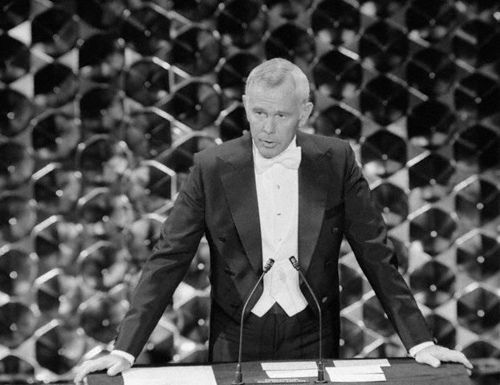 "As you all know by now, this is the 51st annual Academy Awards. Two hours of sparkling entertainment spread out over a four-hour show."
Johnny Carson


We close with a clever medley performed at those 51st Annual Academy Awards in 1979.
Here's Steve Lawrence and Sammy Davis Jr. in a duet that could easily have been titled, "What Were They Thinking?"




This site uses Facebook comments to make it easier for you to contribute. If you see a comment you would like to flag for spam or abuse, click the "x" in the upper right of it. By posting, you agree to our Terms of Use.