Kevin Fischer is a veteran broadcaster, the recipient of over 150 major journalism awards from the Milwaukee Press Club, the Wisconsin Associated Press, the Northwest Broadcast News Association, the Wisconsin Bar Association, and others. He has been seen and heard on Milwaukee TV and radio stations for over three decades. A longtime aide to state Senate Republicans in the Wisconsin Legislature, Kevin can be seen offering his views on the news on the public affairs program, "InterCHANGE," on Milwaukee Public Television Channel 10, and heard filling in on Newstalk 1130 WISN. He lives with his wife, Jennifer, and their lovely young daughter, Kyla Audrey, in Franklin.

From House Speaker John Boehner:

205 years ago today, America's first #Republican President was born. Happy Birthday President Lincoln. pic.twitter.com/MDmK8jJ7jj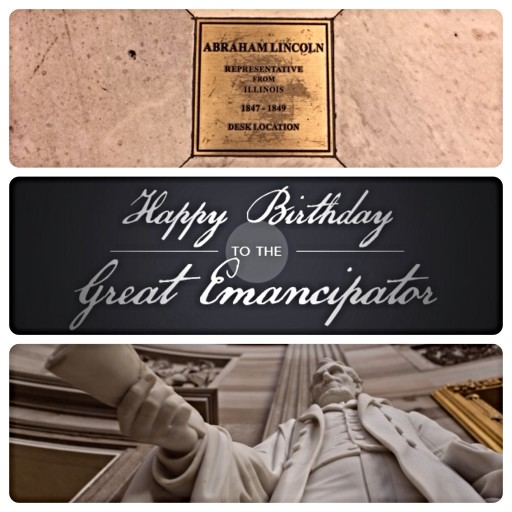 On April 15, PBS will present a new documentary by Ken Burns called "The Address." It's about a school for challenged boys in Vermont which teaches the kids all about President Lincoln's Gettysburg Address. Here's a preview:




As a complement to the project, Burns has already recorded a number of well-known and well-respected individuals (President Barack Obama, President Bill Clinton, President George W. Bush, Newsman Wolf Blitzer, Comedian Louis C.K., Bill Gates, Former Congresswoman Gabby Giffords, Actress Whoopi Goldberg, Actress Alyssa Milano, Television Host Conan O'Brien, Television Host Bill O'Reilly, Actress Uma Thurman, Senator Marco Rubio, The U.S. Men's National Soccer Team, and others) reading the two-minute long Gettysburg Address and placed that on a related web site to draw attention not only to the documentary, but to the incredible historic significance of the brief speech made by President Lincoln.
Milwaukee Public Television (Channel 10/PBS) is producing a similar project. The station invited a number of well-known and well-respected individuals to their studios yesterday (Tuesday) to recite the Gettysburg Address on camera. I was honored to participate along with Milwaukee County Sheriff David Clark, Milwaukee Mayor Tom Barrett, Sue Black of the Milwaukee Wave, my InterCHANGE colleagues, and others. The tapings will be put on a web site, and combined pieces of a number of them will be put on the air.

Again, my sincere thanks to Dan Jones and Milwaukee Public Television for their invitation.
This site uses Facebook comments to make it easier for you to contribute. If you see a comment you would like to flag for spam or abuse, click the "x" in the upper right of it. By posting, you agree to our Terms of Use.