Kevin Fischer is a veteran broadcaster, the recipient of over 150 major journalism awards from the Milwaukee Press Club, the Wisconsin Associated Press, the Northwest Broadcast News Association, the Wisconsin Bar Association, and others. He has been seen and heard on Milwaukee TV and radio stations for over three decades. A longtime aide to state Senate Republicans in the Wisconsin Legislature, Kevin can be seen offering his views on the news on the public affairs program, "InterCHANGE," on Milwaukee Public Television Channel 10, and heard filling in on Newstalk 1130 WISN. He lives with his wife, Jennifer, and their lovely young daughter, Kyla Audrey, in Franklin.

TODAY WE BEGIN A DAILY SPECIAL SERIES COUNTING DOWN THE TOP TEN FRANKLIN STORIES OF 2013.

At #10, this certainly wasn't the most important or most serious Franklin news story of the past year, but it was one of the most talked about.

In late May, FranklinNOW reported that a Franklin police officer and resident spotted a large cat in the wooded area of the Oak Leaf Bike Trail. The article mentioned that other cats had reportedly been seen the past seven months, but none were confirmed.

This blogger had this take:
A cougar has been seen in Franklin.

And not only that...

Franklin Mayor Tom Taylor and the entire Common Council are calling for a property tax cut.

Ditto the Franklin School Board.

Franklin Superintendent Steve Patz is applying for food stamps.

Franklin Alderman Kristen Wilhelm sat next to me at the last Right Wing Conspiracy meeting.

Former Franklin alderman Steve Olson has more hair than me.

County Supervisor Steve Taylor promises he'll come up with such an outstanding proposal that even I will be forced to write a nice blog about him.

Franklin will have its coldest summer on record due to global warming.

Franklin snow plow drivers will personally knock on the doors of every property where they knocked over mailboxes and apologize.

Franklin will be sued by a motorist who was blinded by the lights at the car wash at 76th and Rawson.

Joe Bartolotta will admit he erred when opening a new restaurant in Greendale, shut it down, and build one in Franklin. But only if a bank, gas station or Walgreens is located next door.

Festa Italiana will stop serving pizza.

The WI State Fair will replace its cream puffs with raw milk.

Krispy Kremes will make their establishments off limits to police officers.

I will be invited to perform on the next season of Dancing With The Stars.

After being pressed by Summerfest's Don Smiley, the Journal Sentinel's Dan Bice will divulge his salary.

Tom Barrett's face will come off milk cartons.

UW officials will send thank you notes to Governor Walker and every legislator thanking them for all the funding they receive.

MSNBC will become a ratings giant.

The press will begin to hammer Obama on gas prices.

Chris Matthews will lose his tingle.

Miley Cyrus will enter a nunnery.

Lindsay Lohan will never violate her probation ever again.
The IRS is your friend.

Airlines will stop charging baggage fees.
Rickie Weeks will win the batting title.

After an endorsement by George Petak, the Milwaukee Bucks will get a new $2B arena financed with a sales tax increase in seven counties approved by the Legislature.

And finally…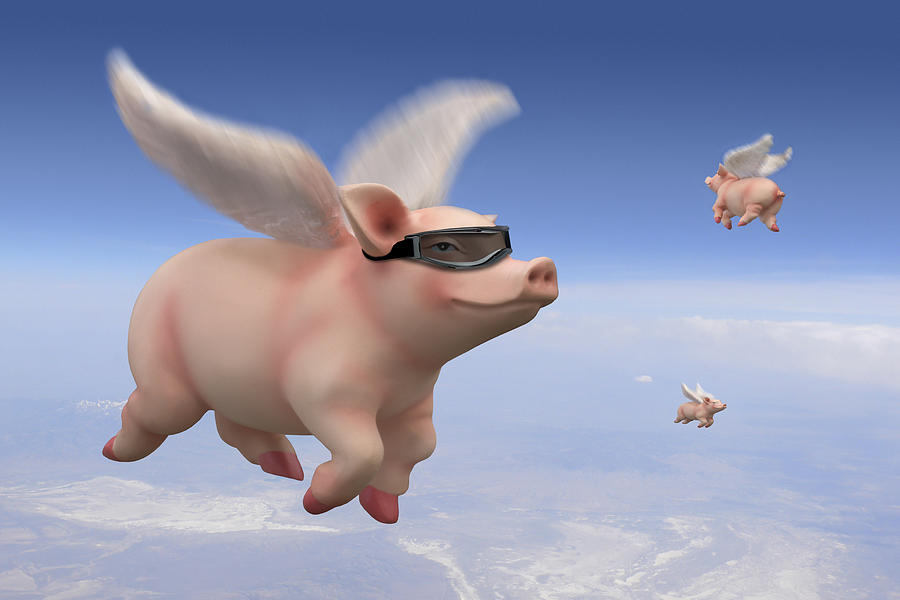 This Just In, May 22, 2013


FranklinNOW noted my skepticism writing, "Unverified stories of big cats are infesting the Midwest faster than ever."

When it comes to the potential of cougars in Wisconsin, a Department of Natural Resources official claims we can never say never anymore. But the Wall Street Journal notes Eric Anderson, a University of Wisconsin naturalist gives a monthly Power Point presenting debunking previous WI sightings "including the 'Brillion cougar' (actually a tabby), the 'Stanley cougar' (a house cat), and the 'Ettick lion' (a bobcat)."

Why so many false reports?

"Maybe we really want to believe there are cougars," said Anderson.


THE TOP 10 FRANKLIN STORIES OF 2013

1) ?
2) ?
3) ?
4) ?
5) ?
6) ?
7) ?
8) ?
9) ?
10) I TAWT I TAW A PUDDY-TAT
This site uses Facebook comments to make it easier for you to contribute. If you see a comment you would like to flag for spam or abuse, click the "x" in the upper right of it. By posting, you agree to our Terms of Use.