Kevin Fischer is a veteran broadcaster, the recipient of over 150 major journalism awards from the Milwaukee Press Club, the Wisconsin Associated Press, the Northwest Broadcast News Association, the Wisconsin Bar Association, and others. He has been seen and heard on Milwaukee TV and radio stations for over three decades. A longtime aide to state Senate Republicans in the Wisconsin Legislature, Kevin can be seen offering his views on the news on the public affairs program, "InterCHANGE," on Milwaukee Public Television Channel 10, and heard filling in on Newstalk 1130 WISN. He lives with his wife, Jennifer, and their lovely young daughter, Kyla Audrey, in Franklin.
"Hawaii is not a state of mind, but a state of grace."
Paul Theroux

It's Friday night. Time to unwind with our regular Friday night feature on This Just In.

The weekend has finally arrived.

The sun has set.

The evening sky has erupted.

Let's put controversy and provocative blogs aside for the rest of this work week and smooth our way into Saturday and Sunday.

Football fanatics have to wait another weekend for the big one, the Super Bowl. This weekend, it's the Pro Bowl, a game that became a colossal joke with behemoths handling each other like ballet dancers.


But the game is in Hawaii, where you have all that great scenery.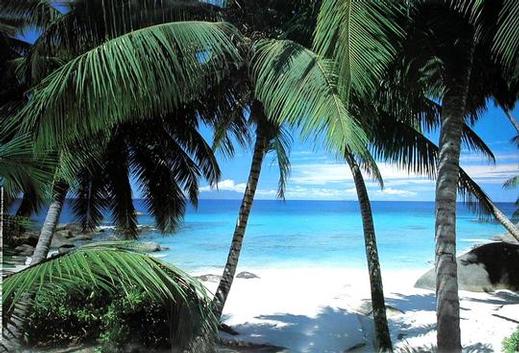 And then there's all that great scenery.

The cheerleaders selected to be at the 2013 Pro Bowl.

Some friends of mine will be in Honolulu for Sunday's game having the good fortune to be Pro Bowl season ticket holders. You can imagine the great street and tailgate parties.

Tonight on our Friday night feature, some music selections my friends might hear on the radio in their rental cars.






Next up, Kapala with the title from the zip code of the city of Waimanalo on the island of Oahu.






Waimanolo Beach.

We continue with lovely Hawaiian guitar.





I know. Wish you were there.

That's it for this week.

Good night.

Sleep well.

Have a hang loose weekend.

Many vocalists are recording their takes on the great American songbook. In Hawaii, there are classics that are standards in the islands that will stand the test of time. We close with one of them, "Hanalei Moon" by the smooth silky voice of Dennis Pavao.







Hanalei on the island of Kauai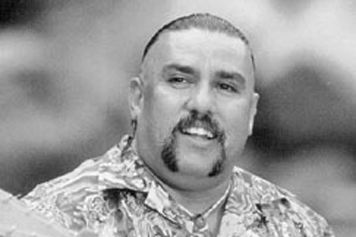 Dennis Pavao. He died in 2002 at the age of 50.
This site uses Facebook comments to make it easier for you to contribute. If you see a comment you would like to flag for spam or abuse, click the "x" in the upper right of it. By posting, you agree to our Terms of Use.