Kevin Fischer is a veteran broadcaster, the recipient of over 150 major journalism awards from the Milwaukee Press Club, the Wisconsin Associated Press, the Northwest Broadcast News Association, the Wisconsin Bar Association, and others. He has been seen and heard on Milwaukee TV and radio stations for over three decades. A longtime aide to state Senate Republicans in the Wisconsin Legislature, Kevin can be seen offering his views on the news on the public affairs program, "InterCHANGE," on Milwaukee Public Television Channel 10, and heard filling in on Newstalk 1130 WISN. He lives with his wife, Jennifer, and their lovely young daughter, Kyla Audrey, in Franklin.

"I never tried to sing like anybody else, fortunately I didn't sound like anybody else. It just happened."

"I'll keep going until I get to the point where I can't get out on stage."
Andy Williams


It's Friday night. Time to unwind with our regular Friday night feature on This Just In.

The weekend has finally arrived.

The sun has set.

The evening sky has erupted.

Let's put controversy and provocative blogs aside for the rest of this work week and smooth our way into Saturday and Sunday.

Growing up, there weren't 150 channels on cable television because there wasn't cable television. Entertainment-wise in prime time you had three choices: ABC, NBC, and CBS. Public TV was purely educational and instructional. And UHF, in Milwaukee's case, Channel 18, was a hodgepodge, if the signal even came through.

Christmastime brought great variety specials. You never missed Bob Hope or Perry Como. Andy Williams was on that list, too. His annual Christmas show was always the highest rated of his weekly TV programs. It simply wasn't Christmas without him.

For the first time in over 50 years, we celebrate Christmas without Williams who died on September 25 after a year-long battle with bladder cancer. He was 84.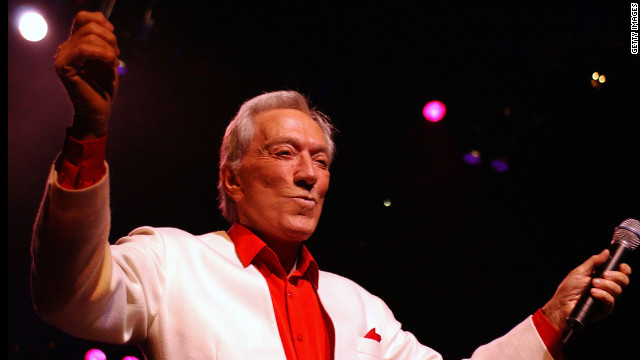 Thankfully we have memories that live on via video and recordings.

Tonight, the sounds of the season, Andy Williams style.




Of course, an Andy Williams Christmas special had to have brothers, lots and lots of brothers.



Alright, time for a Christmas gem, a Christmas rarity, a wonderful Christmas song you won't hear on local FM radio, and that's too bad.

Here's Andy with the best sentiment of the season.





That's it for this week.

Goodnight.

Sleep well.

Have a great weekend.

And don't forget to play some Andy Williams in your home this Christmas season.

We close with the touching close from his Christmas TV special from Branson.


This site uses Facebook comments to make it easier for you to contribute. If you see a comment you would like to flag for spam or abuse, click the "x" in the upper right of it. By posting, you agree to our Terms of Use.