Kevin Fischer is a veteran broadcaster, the recipient of over 150 major journalism awards from the Milwaukee Press Club, the Wisconsin Associated Press, the Northwest Broadcast News Association, the Wisconsin Bar Association, and others. He has been seen and heard on Milwaukee TV and radio stations for over three decades. A longtime aide to state Senate Republicans in the Wisconsin Legislature, Kevin can be seen offering his views on the news on the public affairs program, "InterCHANGE," on Milwaukee Public Television Channel 10, and heard filling in on Newstalk 1130 WISN. He lives with his wife, Jennifer, and their lovely young daughter, Kyla Audrey, in Franklin.

"People who are already stressed out about the holidays -- worrying about money, traveling, or seeing relatives -- may find the musical reminder of the cause of their stress very unwelcome, she (Victoria Williamson, Ph.D, Goldsmiths, University of London) says. But those who approach the holidays in a receptive, relaxed state are more likely to get a boost from the happy associations -- childhood memories, family gatherings, or the holiday's religious meaning -- triggered by holiday music."
NBCnews.com


It's Friday night. Time to unwind with our regular Friday night feature on This Just In.

The weekend has finally arrived.

The sun has set.

The evening sky has erupted.

Let's put controversy and provocative blogs aside for the rest of this work week and smooth our way into Saturday and Sunday.

Tonight and through the end of the year, our Friday night feature will focus on sounds of the season. We start with new Christmas recordings this year.

From the Trans-Siberian Orchestra website:

"When Paul O'Neill first conceived Trans-Siberian Orchestra, his goal was as straightforward as it was ambitious. 'The whole idea,' he explains, 'was to create a progressive rock band that would push the boundaries further than any group before, following in the footsteps of Emerson, Lake & Palmer, Pink Floyd, the Who...but take it way, way further.'
"With more than 7 million albums sold TSO has inspired generations of fans to rediscover the multi-dimensional art form of the rock opera. On the road, meanwhile, they have become one of the world's top acts including a recent mention in Billboard magazine as one of the top touring artists of the past decade. With a $20 million-plus production that has played to over 7 million people in 80+ cities, selling more than $280 million worth of tickets."
Here's the title track of their latest…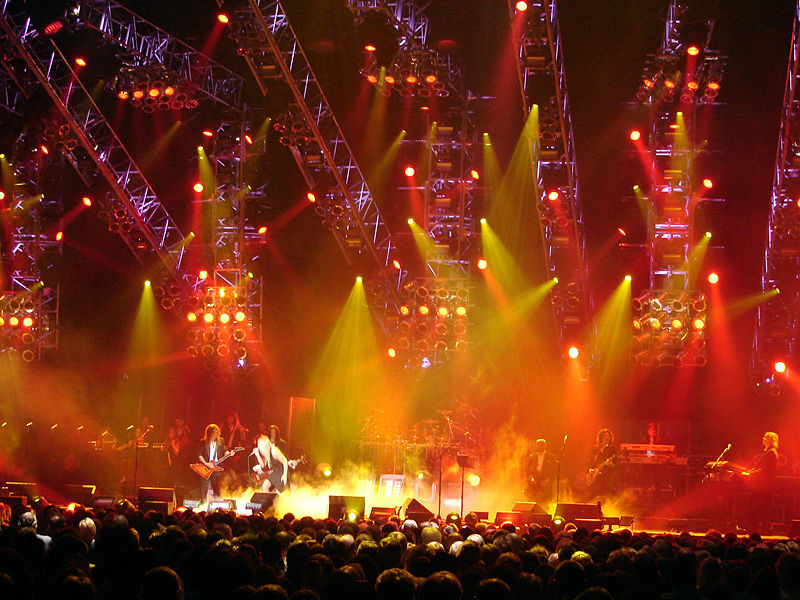 The TSO performs at the Bradley Center on December 30 at 3:00 and 8:00.

Next, jazz pianist Beegie Adair...







From her new album...






They are remembered for their performance together in "Grease."







This year, they've released a new Christmas album.

Yes, this track includes only half of the famous duo, but it's really nice.





That's it for this week.

Goodnight.

Sleep well.

Have a great weekend.







This site uses Facebook comments to make it easier for you to contribute. If you see a comment you would like to flag for spam or abuse, click the "x" in the upper right of it. By posting, you agree to our Terms of Use.