Kevin Fischer is a veteran broadcaster, the recipient of over 150 major journalism awards from the Milwaukee Press Club, the Wisconsin Associated Press, the Northwest Broadcast News Association, the Wisconsin Bar Association, and others. He has been seen and heard on Milwaukee TV and radio stations for over three decades. A longtime aide to state Senate Republicans in the Wisconsin Legislature, Kevin can be seen offering his views on the news on the public affairs program, "InterCHANGE," on Milwaukee Public Television Channel 10, and heard filling in on Newstalk 1130 WISN. He lives with his wife, Jennifer, and their lovely young daughter, Kyla Audrey, in Franklin.

THERE ARE THOUSANDS AND THOUSANDS OF
FOOD BLOGS, BUT ONLY ONE CULINARY NO-
NO!


This week we travel to Lake Buena Vista, Florida.



Gee, Kev, that's a pretty large area. Could you narrow it down a bit?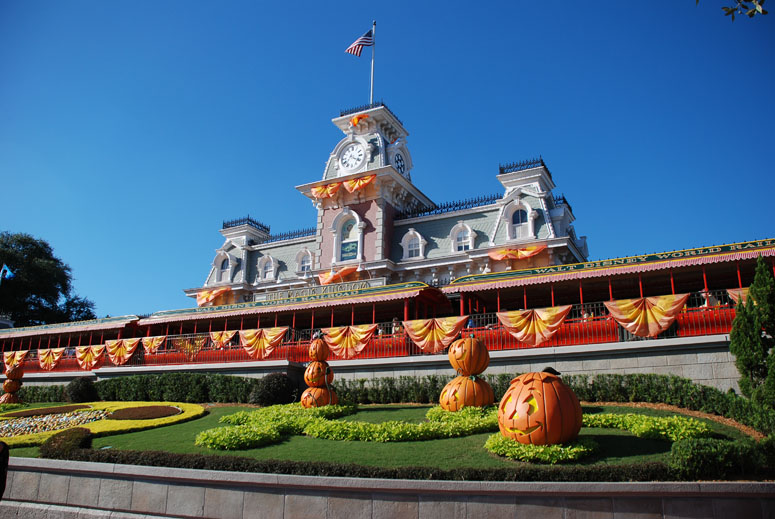 The Magic Kingdom…ahh, that's better.

On November 19, a new restaurant officially opens in the revamped Fantasyland of the Magic Kingdom. "Be Our Guest" is based on the popular Disney animated feature, "Beauty and the Beast." Let's take a look.







So what's the no-no?

The food?

The prices?

No, it's not the food or prices.







The no-no for some is this...

The Magic Kingdom has been a dry state since its inception leading many Disney World purists to angrily ask...


What would Walt think?

The Disney chat boards are full of outrage.


I hope Walt is not "rolling over in his grave."


Walt traveled the world and visited amusement parks and made decisions based on his observations and personal feelings. He made some very wise decisions and was very respected and successful.


Because he was attempting to create a new kind of park. Not a carnival atmosphere, but somewhere families could bring their children. His concern was that offering alcohol would bring in single adults whose only desire would be getting drunk. The wrong sort, in other words. And that kind of adult party atmosphere would drive away the families he was trying to appeal to.


The park has survived and thrived for 40 years without alcohol, why change now? Lets be realistic here, it is simply a money grab and will spread further into the park over the next 5 to 10 years. What positive will come out of this? (besides disney making a ton of dough). Doesn't anyone find it the least bit disheartening that they are gonna peddle alcohol in the new fantasyland? This is a place that is primarily built for kids or am I mistaken in thinking that? Please don't tell me that no one will drink enough to get intoxicated either,they are selling whole bottles of wine. I'm quite sure the monitoring will be lax at best especially during busy times. Let's look at the thing for what it is and quit calling it something else. I drink alcohol,however I don't need to drink at the magic kingdom, neither would I drink at a childs birthday party a kindergarten graduation etc. It is a bad example IMO.


I have loved this company my entire life and always will but I would give anything to go back to the value and quality it once stood for.


It's the idea of a long term policy changing just so they can make a few more bucks. Would it be real terrible to keep one parks policies as it was originally intended ?


My only problem with the whole thing is this, and it is my opinion of what I think will happen. I forsee that the BOG will be very successful due to the alcohol.The higher ups will notice this success and they will want more success/money. Thus more establishments will serve, and more and more alcohol will be present at the kingdom. I don't think that is a good thing. Once the first one opens it all starts!


So what's next- champagne at CRT? Chianti at Tony's? Bud Light at the Plaza?
Honey mead at Crystal Palace? I am NOT pleased with this turn of events at all.


I can't wait to drag my kids in by their leashes to start this all night chug-fest....I wonder if I can take my resort refillable mug and use it for refills on all this beer and wine I plan on guzzling. I plan to get good and tanked and then head on over to the Haunted Mansion to do a little flash photography...then maybe after it's all said and done and I'm still good and lit...I'll do a little late night resort pool hopping...with my refillable mug in hand of course....yay freeeeeeee soda! Now if only they would make Disney World Adults Only...then we'd be in business!



Not everyone is upset.


I just learned that Be Our Guest will be serving beer and wine at dinner in the Magic Kingdom. My husband and I think this is great. We rarely eat at the Magic Kingdom because we like a nice glass of wine with dinner. But you can bet that we will be trying this new restaurant on our next trip. It would be great if the other table service restaurants at the Magic Kingdom would followed suit.

A few years ago, Jennifer and I ate at Tony's Town Square on New Year's Eve and enjoyed steak and lobster…with iced tea. Talk about a no-no.

Now going on at Epcot is the annual Food and Wine Festival.






Beer and wine are plentiful. The same holds true year-round at Epcot. Alcohol is served at the other theme parks and it hasn't ruined the Disney experience. I suspect the same will now hold true at the Magic Kingdom.



CULINARY NO-NO BONUSES


Enjoying more by indulging less.


The top 5 things restaurants should never serve again.


I agree with Emily Myers.


She's picky.


AND DON'T FORGET MY WIFE'S CULINARY YES-YES BLOG.
This site uses Facebook comments to make it easier for you to contribute. If you see a comment you would like to flag for spam or abuse, click the "x" in the upper right of it. By posting, you agree to our Terms of Use.