Kevin Fischer is a veteran broadcaster, the recipient of over 150 major journalism awards from the Milwaukee Press Club, the Wisconsin Associated Press, the Northwest Broadcast News Association, the Wisconsin Bar Association, and others. He has been seen and heard on Milwaukee TV and radio stations for over three decades. A longtime aide to state Senate Republicans in the Wisconsin Legislature, Kevin can be seen offering his views on the news on the public affairs program, "InterCHANGE," on Milwaukee Public Television Channel 10, and heard filling in on Newstalk 1130 WISN. He lives with his wife, Jennifer, and their lovely young daughter, Kyla Audrey, in Franklin.

"When I hear music, I fear no danger. I am invulnerable. I see no foe. I am related to the earliest times, and to the latest."
Henry David Thoreau


It's Friday night. Time to unwind with our regular Friday night feature on This Just In.

The weekend has finally arrived.

The sun has set.

The evening sky has erupted.

Let's put controversy and provocative blogs aside for the rest of this work week and smooth our way into Saturday and Sunday.

For the past 89 weeks or so we've been nostalgic. On occasion we get very contemporary with new music. Such is the case tonight. So sit back, relax, enjoy.

We begin with bassist-extraordinaire Brian Bromberg. The website allmusic.com writes:

"Few are the bass players who the average music fan can name. There are simply not that many who stand out as more than a member of the rhythm section, however tight. Paul McCartney. Sting. Bootsy Collins. Tony Levin. Gene Simmons. These may be the greater part of a list that, for most, is no larger than one hand long. Shorter still is the list of bassists who can take their playing one step further.Brian Bromberg is one such bass player. Having originally begun his musical career on drums, Bromberg soon switched to classical upright bass. Though this switch was more or less his choice, Bromberg's next musical move was more demanded than decided: in order to get a gig with Stan Getz's band, Bromberg dropped the upright, picked up an electric four-string and, leaving home on his 19th birthday, started down his own musical road less taken. Since then, Bromberg has played with a long list of musical giants, from Stan Getz to James Moody, from Diane Schurr to Nancy Wilson. He has also been heard (and seen) in many popular films and programs, from The Fabulous Baker Boys to Melrose Place."

One of three Bromberg albums released this summer is "Compared To That." Of the title track, Bromberg says, "It sounds like '60s-'70s nightclub jazz. It absolutely has that vibe."






Next up, highly acclaimed pianist David Benoit, most famous for his rendition of "Linus and Lucy."







Benoit began an illustrious career in jazz in 1977 with the release of his first album,'Heavier Than Yesterday." He became one of the United States' most famous jazz music heavyweights. With more than 25 best-selling solo albums, Benoit has led orchestras, played for US presidents, and has been nominated for five Grammy Awards.

His latest album, "Conversation" was recorded inside the legendary Steinway Hall in Manhattan. Benoit is the first jazz musician ever to use the famous Hall in its more than 90-year history to record an album. Steinway Hall is home to the highly-famed custom piano makers, Steinway & Sons.

"Feelin' It" has a Latin feel that will grab you.



Remember Michael Jackson's "Rock With You" from 1979?






International Latin songstress Fabiana Passoni has just released a single of a sensual samba cover. Passoni says, "This isn't just a remake of another hit song. It's a musical journey that I hope everyone will take and enjoy."



The very popular Rippingtons led by Russ Freeman have released their 25th anniversary album, "Built To Last." This track, "Cougars and Gigolos" has a Nashville feel with acoustic, slide and electric guitars.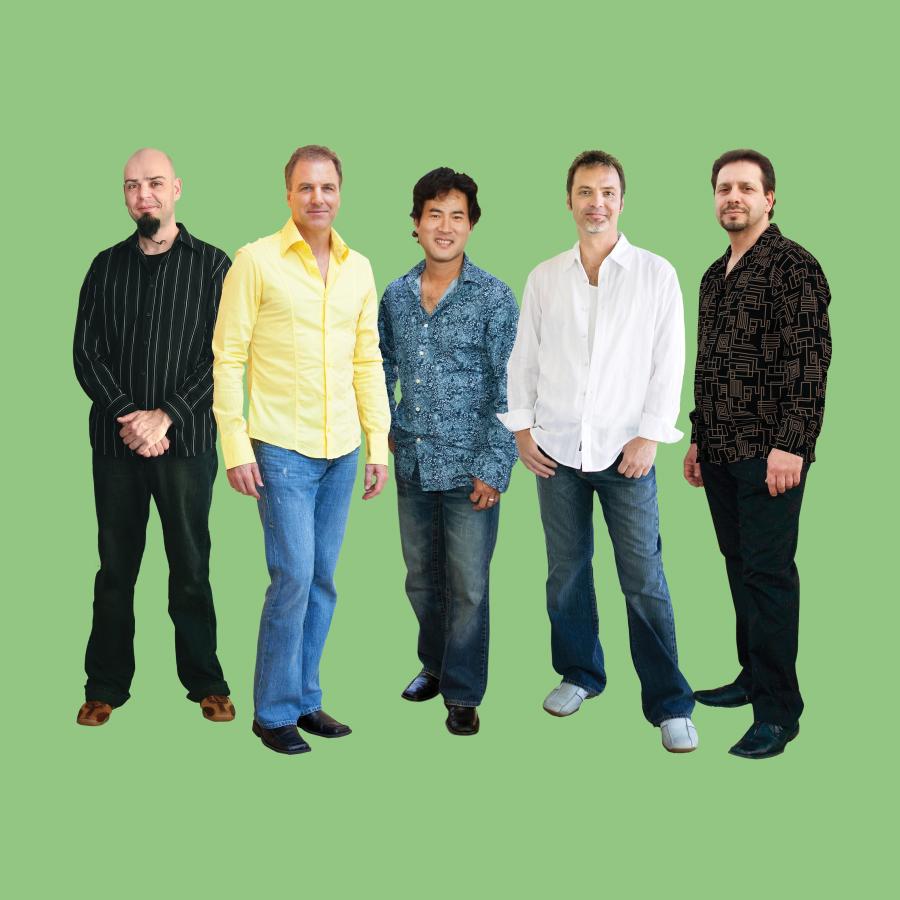 That's it for this segment.

Goodnight.

Sleep well.

Have a great weekend.

We close with Euge Groove, a former member of Tower and Power, and the title track from "House of Groove." This album is due for release on September 25.


This site uses Facebook comments to make it easier for you to contribute. If you see a comment you would like to flag for spam or abuse, click the "x" in the upper right of it. By posting, you agree to our Terms of Use.