Kevin Fischer is a veteran broadcaster, the recipient of over 150 major journalism awards from the Milwaukee Press Club, the Wisconsin Associated Press, the Northwest Broadcast News Association, the Wisconsin Bar Association, and others. He has been seen and heard on Milwaukee TV and radio stations for over three decades. A longtime aide to state Senate Republicans in the Wisconsin Legislature, Kevin can be seen offering his views on the news on the public affairs program, "InterCHANGE," on Milwaukee Public Television Channel 10, and heard filling in on Newstalk 1130 WISN. He lives with his wife, Jennifer, and their lovely young daughter, Kyla Audrey, in Franklin.

THERE ARE THOUSANDS AND THOUSANDS OF
FOOD BLOGS, BUT ONLY ONE CULINARY NO-
NO!

1983.

I remember it was 1983 because everywhere I went in my rental car...







This was constantly on the radio.

I had traveled west to attend a Milwaukee friend's wedding.







He was marrying a Santa Barbara gal.

One night, the bride and groom-to be and many in the Milwaukee entourage went out to a cocktail lounge a la Bryant's or At Random. When our cocktail waitress approached our table for drink orders, I did what any Milwaukeean would have done. I requested a brandy old-fashioned with sweet soda. If memory serves correctly, I was asked to repeat my order. Suddenly her pencil wasn't moving as quickly and she appeared puzzled.

A few minutes later, she came back and told me politely that the bartender would like to speak with me. Sure, no problem.

Dressed in typical white shirt, black tie, the middle-aged mixologist greeted me with a friendly inquisitiveness. Wasting no time, and apparently not concerned at all about his ego, he got right to the point, asking me directly for instructions on making an old-fashioned.

I inquired if he had brandy in stock because after all, California produces the stuff. Yes he did, but he conceded, 'We don't get much call for it here."

Fine. I was appreciative that he was so honest and willing to satisfy a customer. So I went through the entire process that I knew very well having watched my father do it many, many times. It was his favorite adult beverage, God bless him. Sugar. Angostura bitters. Brandy. Sweet soda. Ice. Garnish. The result that night in Santa Barbara was grand, as if it had been concocted in the Badger State.

During the mixing, a small crowd had actually gathered at the end of the bar where the old fashioned was taking shape to observe.

Leaving drink in hand to return to my table, I noticed the bartender suddenly had a look of intense pride. If I wanted another, I was told he'd be happy (and confident) to prepare another.

I felt pretty cool. Before my trip was over, a Valley Girl-type I met at the actual wedding reception guffawed when she learned I was from Wisconsin.

"Wisconsin! That's where you have cows all over the place!"

'It was nice chatting with you. Have a nice evening."

Yes, here I was in fancy-schmancy swanky Santa Barbara, California, and this Wisconsin hick was coaching a cocktail lounge bartender in front of a small audience.

It's cool to be cool and while I try to stay at the head of the pack when it comes to pop culture, I definitely come up short.

Case in the point: The TV series, "Mad Men."

I know exactly two facts about the program:

1) It's on Sunday evenings.

2) It's extremely popular.

The Hollywood Reporter reported on 3/26/12, "Months of buzz for the long-delayed return for Mad Men paid off in the numbers. Sunday's two-hour fifth-season opener brought record showings among viewers and key demo groups. Mad Men drew 3.5 million viewers during the course of its extended broadcast. That's 600,000 more than the previous high of 2.9 million achieved during the season-four premiere, a 21 percent jump."

Since I know only two obvious and not very detailed facts about the program, I turned to a devotee of This Just In who just happens to be a regular viewer for a descriptive summary. She informs:

"Mad Men is set in a New York City ad agency at the start of 1960s, made up of a dissimilar collection of executives, secretaries, typists, girlfriends, boyfriends, mothers and children. It's a drama that encompasses many ideas, subtexts, events and themes. Each event is tied to the next. Nothing happens in isolation and is often set against huge events like the Cuban missile crisis, the assassination of JFK, the Speck murders or the Chicago riots. At times it can be a little bit soap opera, is funny enough to make me laugh out loud (especially Roger's one-liners), and it's always entertaining. Mad Men deals with heavy topics like fidelity, misogyny, racism and addiction and it does so with intellect and humor, albeit dark humor. It shows how the customs and habits (sexism, racism, the relentless drinking and smoking) of the 60s were so antiquated. The continuing theme in Mad Men is identity. Nobody is ever quite who they appear to be and each character has a closet filled with skeletons. In my opinion, Mad Men is television at its best and a must watch on Sunday nights."






That's Don Draper, one of the main characters. His drink of choice: the old-fashioned, which has generated a tremendous rebirth of the cocktail's popularity.

And with this resurgence comes a host of so-called "experts" or "enthusiasts" claiming to have expertise on this classic cocktail.

Sorry, but this is NOT an old fashioned. Serve that to anyone over 50 in Wisconsin and they'll spit in your face.

Of course, we hayseeds in the Midwest are still smart enough to comprehend where all the supposedly neat trends originate. If not out west (where they don't know how to make an old-fashioned), then it's….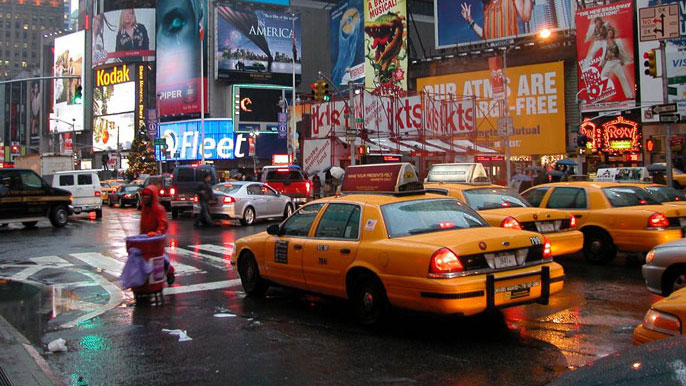 In the "City that doesn't sleeps," the old fashioned has taken off.

At Seersucker in Brooklyn, and old-fashioned is served with sorghum syrup.

HUH???

At JBird on East 75th Street, an "original" old-fashioned is offered. But JBird just couldn't stop there. JBird gets too creative as illustrated on page one of its cocktail menu.






JBird's old-fashioneds. Photo: NY Times


Call me behind the times, but I'll take what the bartender gives me in any Wisconsin supper club when I ask for an old fashioned. New York, you can keep your honey-nut old-fashioned. Bartender, I'll have mine with brandy, fruit (but most often, olives), thank you.

I'll make an exception for this Rehorst version.

*THIS BLOG IS DEDICATED TO MY LATE FATHER WHO COULD MAKE AN OLD-FASHIONED BETTER THAN ANY BARTENDER ON THE PLANET.*


CULINARY NO-NO BONUSES


New York City bureaucrats (liberals) now going after happy hour.


Stop picking on food.


How to ruin a mighty good food...hold a contest.
This site uses Facebook comments to make it easier for you to contribute. If you see a comment you would like to flag for spam or abuse, click the "x" in the upper right of it. By posting, you agree to our Terms of Use.