Kevin Fischer is a veteran broadcaster, the recipient of over 150 major journalism awards from the Milwaukee Press Club, the Wisconsin Associated Press, the Northwest Broadcast News Association, the Wisconsin Bar Association, and others. He has been seen and heard on Milwaukee TV and radio stations for over three decades. A longtime aide to state Senate Republicans in the Wisconsin Legislature, Kevin can be seen offering his views on the news on the public affairs program, "InterCHANGE," on Milwaukee Public Television Channel 10, and heard filling in on Newstalk 1130 WISN. He lives with his wife, Jennifer, and their lovely young daughter, Kyla Audrey, in Franklin.

THERE ARE THOUSANDS AND THOUSANDS OF
FOOD BLOGS, BUT ONLY ONE CULINARY NO-
NO!

On January 30, 2012, a North Carolina mother sent her 4-year old daughter to pre-school with the following packed lunch: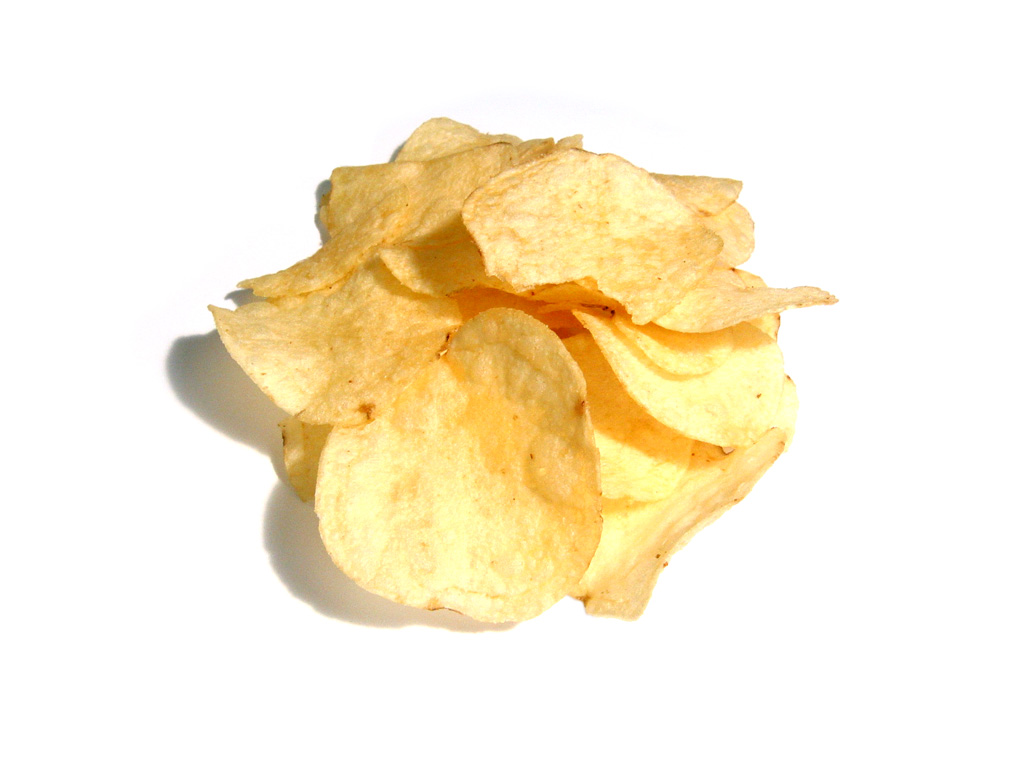 When the girl came home from school on the bus later in the day, her bag lunch had been untouched.

Why didn't she eat it?

Was she ill?

Nope.

A teacher, you know, one of the brainy ones with degrees coming out of the armpits, saw the homemade lunch pictured above and pounced before a single morsel could be digested because in the teacher's judgment, it wasn't healthy enough.

The teacher swooped in and replaced the bag lunch with that day's particular school lunch:









Oh, and let's not forget the main entree....









Hey. Don't those nuggets contain the nefarious...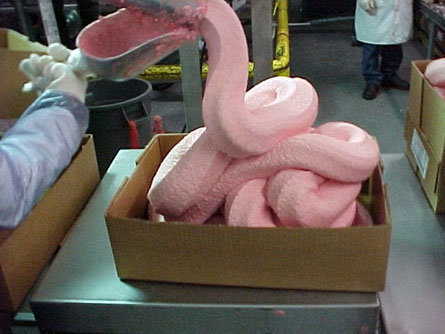 Pink slime?

OK. I'm not a nutritionist. But I play one on my blog.

Seems to me that the school lunch was less healthy than the one the mom packed at home.

News reports say the teacher involved "supplemented" the girl's lunch. I've got a better word. That teacher STOLE the girl's lunch from home.

Big bad teacher steals little girl's sandwich. Of course the story exploded. I called it the worst Culinary no-no of the year in one of my bonuses on Culinary no-no #265 in February. Since the item first broke, I haven't written about it. There are some important, newsworthy updates, quite a few actually, so hang on.

Needless to say, the girl's mother was upset."She came home with her whole sandwich I had packed, because she chose to eat the nuggets on the lunch tray, because they put it in front of her," her mother said. "You're telling a 4-year-old, 'Oh, your lunch isn't right,' and she's thinking there's something wrong with her food."

Bob Barnes, assistant superintendent of curriculum and instruction for Hoke County schools, not surprisingly, offered a lame excuse.

"We are not the lunch bag police. We would never put a child in any type of embarrassing situation. But we are responsible to see that every child gets a nutritious meal."

Turns out that includes confiscating your child's lunch and substituting with another selected by a teacher of school bureaucrat.

In today's highly charged political atmosphere, elected officials from both sides of the aisle rarely can stomach agreement. This incident, however, generated bipartisanship.

Almost immediately, U.S. Rep. Larry Kissell, D-8th District sent a letter to U.S. Agriculture Secretary Tom Vilsack that was co-signed by Rep. Renee Ellmers, R-2nd District.

"This unfortunate and absolutely unnecessary event exemplifies the very definition of 'government overreach' and further perpetuates a growing reason of why the American people continue to hold less and less faith in our government.

"The content of a school lunch provided to a child by their parents should be governed only by the child's parents, not another government bureaucrat. This event is an embarrassment and distraction from the hard work done by teachers and staff throughout our schools and preschools in North Carolina, and throughout our nation.

"With all of the work needed to be done to help fix our education system here in America, it is absolutely ridiculous that we are wasting both our time and resources with the inspection and disqualification of perfectly healthy school lunches — provided to a child by parents, at no cost to our state or federal government. This is completely unacceptable.

"While I do not know the parent involved, it is clear from news reports that the content of the lunch she provided her daughter would meet the very same standards and expectations for a healthy lunch that I, and many others, have known throughout time.

"I have packed similar lunches for my two daughters throughout their childhood. While I support efforts to provide more nutritious and healthier fresh food options in our schools, at no point should a government official be allowed to deny a 4-year-old child access to a parent-packed lunch or imply to a child that their lunch is wrong or there is a problem with the food provided to them by their mother or father.

(Kissell and Ellmers) "call for an immediate clarification of this ridiculously misguided provision and a refocus of the work done by those tasked with implementing it.

"The health and education of our children is [sic] far too valuable to be caught up in yet another example of government overreach and unwarranted involvement in the lives of our proud American families. We hope that you will take this matter seriously."

That was February 15, one day after the story broke.

On February 17, USDA press secretary Courtney Rowe said in a statement that USDA establishes nutritional standards for school lunches.

"In exchange for meeting those standards, USDA provides reimbursement and other resources to schools so that children get the nutrition they need to learn, thrive and grow. (USDA does not) "regulate sack lunches or any other food children bring from home to eat at school. That is a responsibility for parents, not the federal government. The incident in North Carolina involved local education officials and a State-run nutrition program, and USDA had no involvement."

I guess some folks have never seen Harry Truman's desk.

Here's a real stunner. According to North Carolina Department of Health and Human Services (DHHS) spokeswoman Lori Walston, when the teacher swiped the girl's dangerous turkey sandwich and "supplemented" it with a healthy cafeteria tray of chicken nuggets, she did not violate state policy.

"The rules require that the provider at least ensure the missing items are offered. It would not be a violation for a child to be provided more than what was needed. It is the provider's choice as to their specific process."

Translation: Though a school official conceded school officials are not the lunch bag police, that's exactly what they are and are allowed to be. Your kid's lunch bag is open to scrutiny each and every day in North Carolina. Michelle Obama might be smiling, but a lot of parents probably are not.

Demonstrating real class, the mom of the 4-year old defended the teacher, saying she was only following guidelines.

"It's the government that needs to be reprimanded and changed. Teachers should not be put in a situation to overrule the parent's lunch of choice."

Teachers collectively love to moan and moan and moan and moan. They excel at it. One of their legitimate gripes is that they're not baby-sitters. They're also not Mom or Dad.

In March, the school lunch cop in question, teacher Margaret Maynor was suspended indefinitely.

Seems Maynor relished her role as school lunch cop. Three 4-year-olds in Maynor's class got cafeteria meals after the teacher said their homemade lunches failed to meet federal dietary guidelines.

Naturally, officials with the Hoke County school system, void of common sense, sided with Maynor, saying her actions were appropriate.

If so, then why did Maynor RESIGN shortly after being suspended?

The district's lawyer says Maynor was not suspended for the lunch incident, but because she gave contradictory and inaccurate statements about the situation to administrators.

Yeh, right. Because the teacher certainly isn't capable of and would make a huge mistake.

This is what's going on in our local schools and state governments. Policies are being set when hard-working families, not paying attention, are blind-sided by local school boards and sate legislatures enacting rules that give too much power to bureaucrats who lack any common sense.

Compare the botched episode in North Carolina to what transpired at about the very same time (February 18) in Austwell-Tivoli Junior High School in Tivoli, Texas.

Students were writing vocabulary words in history class when a certain word they had never heard threw them: boycott. The seventh-grade class came up with an idea: they'd put the newly discovered word into practice. So they decided the approximately 32 junior high students would boycott school lunch.

"We wanted more choice in what was served, as there was a lot of repetition in what was going on. All we wanted was for our voice to be heard and a chance at change," said 12-year old Mckenzi Simmons, president of the seventh-grade class.

We want something else! We want something else!

This conjures up images of Hawkeye causing a near riot on M*A*S*H when he had finally had it up to here with fish and liver. The result was a classic episode chronicling the quest to get a take-out order of Adam's Ribs from Chicago.

Boycott? Why Not!

I would, too. Just look at this lineup:


EXAMPLE MENU at Austwell-Tivoli Junior High School
Monday: Fish sticks, buttered noodles, cooked, broccoli and fruit
Tues: Salisbury steak, mashed pot, green beans, fruit
Wed: Chili and beans, rice and corn, and crackers, fruit
Thurs: BBQ on bun, salad, ranch style beans pickle slices and fruit
Friday: Pizza, salad, mixed vegetable, fruit
Monday: Chicken nuggets, mac and cheese, green beans, salad and fruit
Tues: Steak finger, mashed potatoes, salad and fruit
Wed: Beef and cheese nachos, pinto beans, salad and fruit
Thurs: Ham and cheese sandwiches, oven fries, carrot sticks, pickle spear and fruit
Friday: sausage rolls, black eyed peas, corn and fruit


YUCK!

Boycotts usually don't work. Did this one?

"It went pretty well (the boycott) because they asked us what food we didn't like and what food we'd like to see more of," Mckenzi said. "They're starting to make some changes, so we're going to lay off and see what happens."

Sounds like everybody goes home happy.

I think in the world of politics they call that "compromise."


CULINARY NO-NO BONUSES


Michelle Obama, done in by ... the New York Times?


I see at Sendik's all the time. Is it any good?


Goodbye.


Just nasty.


Hand-shredded WHAT?


And a closing video...





This site uses Facebook comments to make it easier for you to contribute. If you see a comment you would like to flag for spam or abuse, click the "x" in the upper right of it. By posting, you agree to our Terms of Use.