Kevin Fischer is a veteran broadcaster, the recipient of over 150 major journalism awards from the Milwaukee Press Club, the Wisconsin Associated Press, the Northwest Broadcast News Association, the Wisconsin Bar Association, and others. He has been seen and heard on Milwaukee TV and radio stations for over three decades. A longtime aide to state Senate Republicans in the Wisconsin Legislature, Kevin can be seen offering his views on the news on the public affairs program, "InterCHANGE," on Milwaukee Public Television Channel 10, and heard filling in on Newstalk 1130 WISN. He lives with his wife, Jennifer, and their lovely young daughter, Kyla Audrey, in Franklin.

THERE ARE THOUSANDS AND THOUSANDS OF
FOOD BLOGS, BUT ONLY ONE CULINARY NO-
NO!

For this week's Culinary no-no, we travel south to…





Ahhh. Love Nashville.






Great music.

Great tourist attractions.

Great people. Everybody's nice. Hello, Sir. How are you, Sir? Thank you, Sir.

And great food.

As I wrote in Culinary no-no #105:

My wife, Jennifer and I had just arrived at the incredible Opryland Hotel in Music City, Nashville, Tennessee. The short flight from Milwaukee put us at our destination in the Volunteer State at about lunch time, so we meandered to the food court.

"Gotta have Corky's," I told Jennifer. Corky's at the Opryland was one of many locations based on the famed Memphis barbecue restaurant. This was strictly the stand in line and order variety of quick food stops.

We both ordered the barbecue sandwich, quite possibly the finest sandwich in the world. Yes, it's that good.

First, the perfect bun. Nice and soft.

Then, the young gal behind the counter piles on the luscious, picture perfect pulled pork. If Rembrandt did food, he would have painted Corky's pork.

And then, oh this isn't fair, out of nowhere appears a squeeze bottle with barbecue sauce, a tantalizing red hue, that cannot be duplicated anywhere else on this planet, and it is squirted lovingly in nice circles around and around on top of the mountain of pork.

Nashville also produces a great candy bar. Tough to find in these parts, but well worth the purchase if you do.







I prefer this variety...






The "goo" in Goo Goo Cluster stands for Grand Ole Opry.








So what are you saying, Kev? Are pulled pork sandwiches smothered in BBQ sauce and Goo Goo Clusters your no-no's?

Are you crazy?

Of course not.

But the no-no just happens to hail from Music City.

Alright. Time to bring in the great philosopher whom we've quoted in the past on Culinary no-no...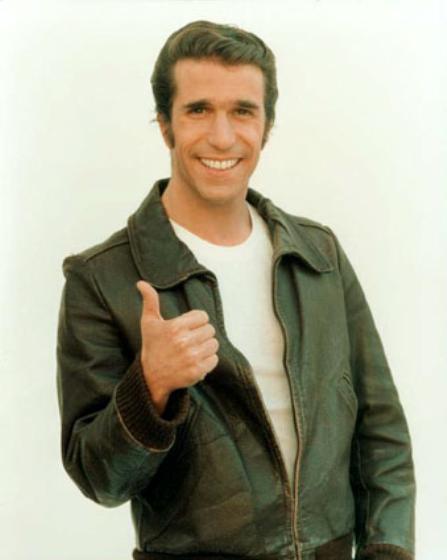 In an episode of "Happy Days," Arthur Fonzarelli insightfully noted that ice cream and ketchup are terrific…when separate. Put them together? Yuckimundo.

One would imagine this is a relatively easy concept to grasp, However, when it comes to food, apparently for some, it's not so simple.

Let's narrow our trip to Nashville to the well-known...






The following are being test-marketed at Burger King in Nashville:





I like those.





Nothing wrong with that.







WHOA!

Run that one by me again…







Yeh, that's what I thought.

Supposedly razor-sharp marketing people sit in a closed room and dream up this junk.

Could it get any worse?

Well, yeh.

One blogger calls this next new creation "insane," one that is "sure to blow bikini season."







For now, Pizza Hut's hot dog stuffed crust pizza is only available in the United Kingdom, Thailand and Japan. Let's be real. Enough jugheads will drool over his slop meaning hot dog pizza and bacon sundaes will be sold here soon, giving Michelle Obama nightmares.

The LA Times notes here in America we can out-gross the UK's Pizza Hut.

Also, be on the lookout for the McRibster.

Getting back to Burger King. What's significant about their new menu choices is that they come after the chain received startling, yes, startling news. They are no longer #2 behind McDonald's. Wendy's has hop scotched over them.

Yes, startling.

It's the first time since Burger King's inception that it is not #2.

A Seattle business blog, localgrowth.wordpress.com speculates on why Burger King dropped. Think about their new menu as you read:

Burger King stopped focusing on its burgers and started focusing on…well…everything else.

Wendy's spent time perfecting its core.

Read the entire piece.

I've got a better explanation. The people that run chains should just use the brains God gave them.

Bacon in a sundae?


CULINARY NO-NO BONUSES

It's 50-50 the frozen chicken you bought could kill you.


Want a great steak? Award-winning food writer says avoid a steakhouse.


Lickable WHAT?
This site uses Facebook comments to make it easier for you to contribute. If you see a comment you would like to flag for spam or abuse, click the "x" in the upper right of it. By posting, you agree to our Terms of Use.