Kevin Fischer is a veteran broadcaster, the recipient of over 150 major journalism awards from the Milwaukee Press Club, the Wisconsin Associated Press, the Northwest Broadcast News Association, the Wisconsin Bar Association, and others. He has been seen and heard on Milwaukee TV and radio stations for over three decades. A longtime aide to state Senate Republicans in the Wisconsin Legislature, Kevin can be seen offering his views on the news on the public affairs program, "InterCHANGE," on Milwaukee Public Television Channel 10, and heard filling in on Newstalk 1130 WISN. He lives with his wife, Jennifer, and their lovely young daughter, Kyla Audrey, in Franklin.

We've done this the past couple of years. Here's the 2012 version:

Tonight that nauseating mutual admiration society of leftist, America-hating Hollywood elitists will pat themselves on the back and overestimate their worth and importance.

Oh for the days when Bob Hope was the emcee and real talent walked up to the podium to accept their awards.

I'm a firm believer in that age old phrase that "they just don't make 'em like they used to." Let's take a look, in increments of five years, at the previous Academy Award winners for Best Picture:


1931-32 Grand Hotel




1936 – The Great Ziegfeld







1941 – How Green Was My Valley




1946 – The Best Years of Our Lives








1951 – An American in Paris






1956 – Around the World in Eighty Days





1961 – West Side Story







1966 – A Man for All Seasons







1971 – The French Connection



1976 – Rocky







1981 – Chariots of Fire





1986 – Platoon






1991 – The Silence of the Lambs






1996 – The English Patient






2001 – A Beautiful Mind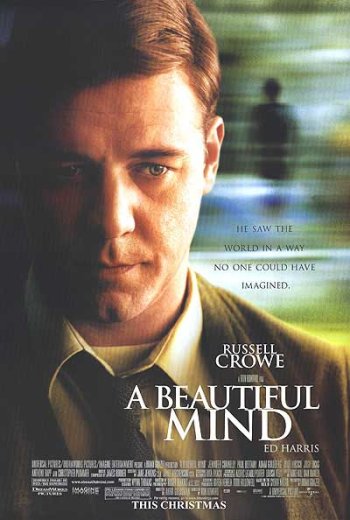 2006 – The Departed







2011 - ???

This year's nominees for Best Picture are: "The Descendants"; "The Artist"; "Midnight in Paris"; "Hugo"; "Moneyball"; "War Horse" "Extremely Loud & Incredibly Close"; "The Help"; and "The Tree of Life."


We have a gazillion new readers, so, to illustrate our point even more…


Here's our 2011 version.


And our 2010 version.
This site uses Facebook comments to make it easier for you to contribute. If you see a comment you would like to flag for spam or abuse, click the "x" in the upper right of it. By posting, you agree to our Terms of Use.