Kevin Fischer is a veteran broadcaster, the recipient of over 150 major journalism awards from the Milwaukee Press Club, the Wisconsin Associated Press, the Northwest Broadcast News Association, the Wisconsin Bar Association, and others. He has been seen and heard on Milwaukee TV and radio stations for over three decades. A longtime aide to state Senate Republicans in the Wisconsin Legislature, Kevin can be seen offering his views on the news on the public affairs program, "InterCHANGE," on Milwaukee Public Television Channel 10, and heard filling in on Newstalk 1130 WISN. He lives with his wife, Jennifer, and their lovely young daughter, Kyla Audrey, in Franklin.

"Nah, I just don't think I'm cut out for music.
Marvin, you gotta play. See that's where they kiss for the first time on the dance floor. And if there's no music, they can't dance. If they can't dance, they can't kiss. If they can't kiss they can't fall in love, and I'm history."
From the film, "Back to the Future."

It's Friday night. Time to unwind with our regular Friday night feature on This Just In.

The weekend has finally arrived.

The sun has set.

The evening sky has erupted.

Let's put controversy and provocative blogs aside for the rest of this work week and smooth our way into Saturday and Sunday.

Tonight...




With the Oscars set to be handed out Sunday night, movie music is our theme this week, and you get to play along.

Find yourself some paper and pen and write down in your view the top five movie songs of all-time, 1-5.

You'll need a few minutes so while you're jotting down your picks, listen to Barry White's Love Unlimited Orchestra perform "Intermission" from their "Super Movie Themes - Just a Little Different" album.




.







OK. Have you written down your selections?

Let's see how yours match up with the American Film Institute that chose the 100 best movie songs of all-time.

We'll count down the top five beginning with number 5.

It was performed in 1942's "Holiday Inn" by the tree and fireplace by Bing Crosby and Marjorie Reynolds.






Here's the version from the 1954 film of the same name.













For those of you who played along, like college basketball's March Madness, is your bracket messed up already?

Number 4!

It's 1961.

The exquisite Audrey Hepburn stars in "Breakfast at Tiffany's."

And the song is one that will never die.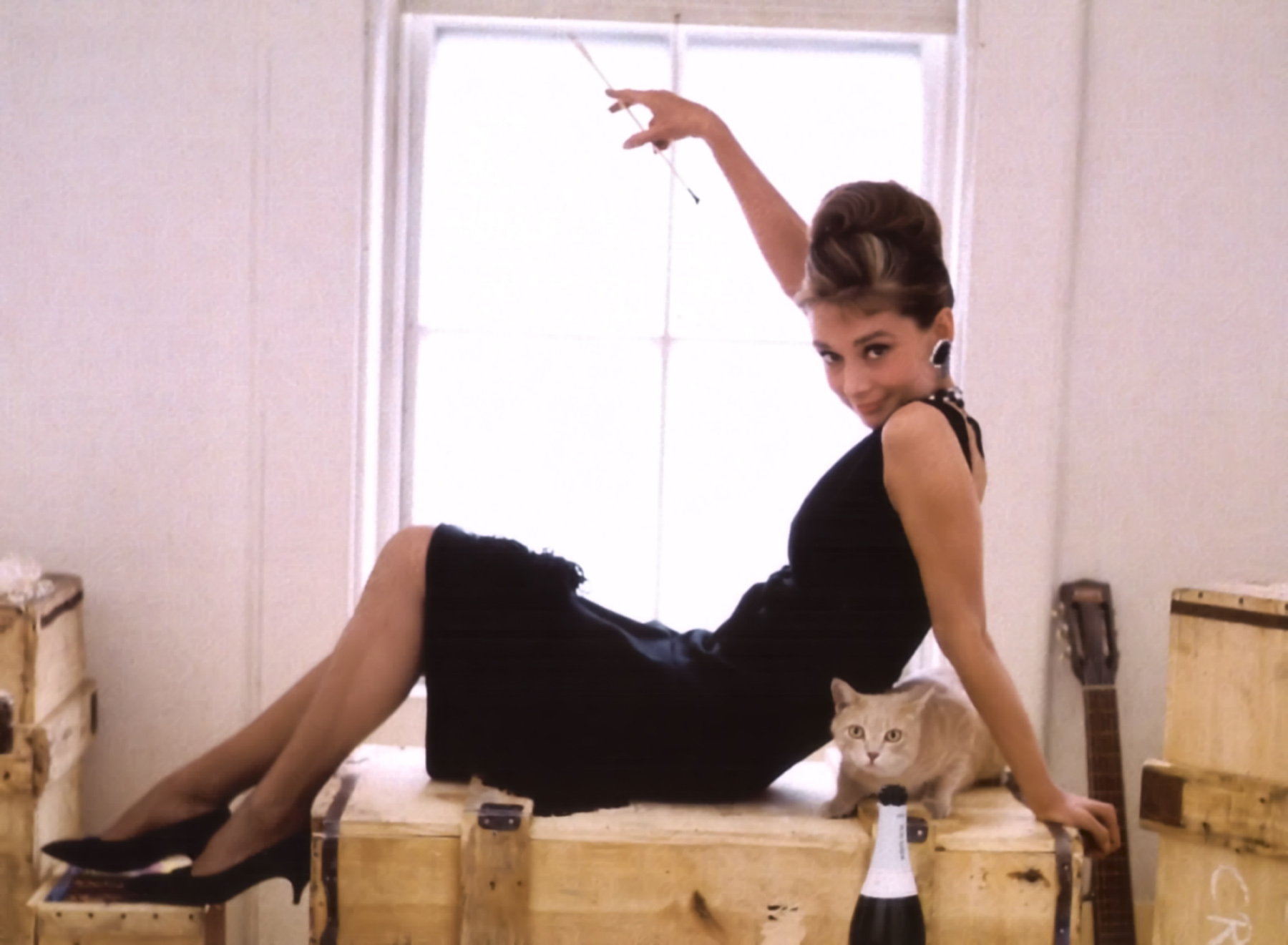 Number 3!

This is pure magic, God-given talent on display.

Let's be honest.

Has there ever been anything like this gentleman or Fred Astaire, or will there ever be?

In one of Barry Manilow's first TV specials, he said that he regretted not being born in the days of the big bands and the great theatrical dancers. I'm sure that he was talking about movie moments like this, movie moments that can be copied but never duplicated or surpassed.

The year is 1952.

The performer is, well, do I have to tell you?






Are we havin' fun tonight or what?

We are up to Number 2!

Maybe the greatest movie of all-time and a song to match.





The best. I don't care what the AFI says.

Time for a This Just In extra.

Cue Maestro Barry White.













That's about it for this week's segment.

Goodnight.

Sleep well.
Have a great weekend.

We close with our #1.

It must be amazing.

And it is.

It's so good that no one should really cover it because they would do their rendition no justice.

The year was 1939.

She was but 16.




This site uses Facebook comments to make it easier for you to contribute. If you see a comment you would like to flag for spam or abuse, click the "x" in the upper right of it. By posting, you agree to our Terms of Use.