Kevin Fischer is a veteran broadcaster, the recipient of over 150 major journalism awards from the Milwaukee Press Club, the Wisconsin Associated Press, the Northwest Broadcast News Association, the Wisconsin Bar Association, and others. He has been seen and heard on Milwaukee TV and radio stations for over three decades. A longtime aide to state Senate Republicans in the Wisconsin Legislature, Kevin can be seen offering his views on the news on the public affairs program, "InterCHANGE," on Milwaukee Public Television Channel 10, and heard filling in on Newstalk 1130 WISN. He lives with his wife, Jennifer, and their lovely young daughter, Kyla Audrey, in Franklin.

"Classical music with the boring parts left out."
Liberace referring to his act.

It's Friday night. Time to unwind with our regular Friday night feature on This Just In.

The weekend has finally arrived.

The sun has set.

The evening sky has erupted.

Let's put controversy and provocative blogs aside for the rest of this work week and smooth our way into Saturday and Sunday.

Tonight, keeping classical alive.

On this date 256 years ago, Wolfgang Amadeus Mozart was born.

My appreciation for the legendary composer grew immensely in the 1980's when I worked at WUWM with classical announcer and very good friend, Obie Yadgar. I recall one of our live conversations on-air when I thought Obie was actually going to cry as we discussed the new movie, "Amadeus," specifically Mozart's burial scene.


Not at all pleased with Hollywood's treatment, Obie, a loving and admiring fan looked at me and said with great sadness and disbelief, "This was Mozart!"





Many years before the movie, disco was a musical sensation across America. Numerous disco hits were built around contemporizing vintage classics whether they be big band, old standards, and even classical music. When it cam to modernizing the so-called "long hair music," no one did it better than Walter Murphy who succeeded in getting millions of kids to listen to Beethoven where all too many music teachers had failed.

In the mid-70's, Murphy went into a studio and played every instrument on a recording that would become a huge hit. When he appeared on NBC's Midnight Special, he couldn't recreate his feat and needed some help.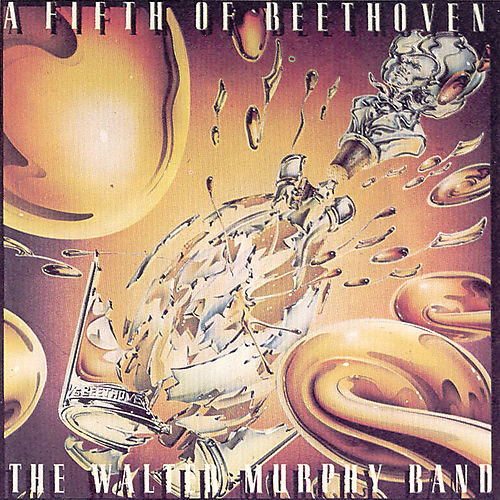 That went all the way to #1.

So it needed a follow-up.

This time, Murphy went to classical composer Nikolai Rimsky-Korsakov and recorded his rendition of "Flight of the Bumblebee."






Reminds you of…







Doesn't it?

We move on to a piano concerto work of Piotr Illitch Tchaïkovsky that many orchestras and big bands popularized.







That's it for this week's segment.

Goodnight.

Sleep well.

Have a great weekend.

We close with a tribute to Mozart from Louis Clark and the Royal Philharmonic Orchestra.



This site uses Facebook comments to make it easier for you to contribute. If you see a comment you would like to flag for spam or abuse, click the "x" in the upper right of it. By posting, you agree to our Terms of Use.