Kevin Fischer is a veteran broadcaster, the recipient of over 150 major journalism awards from the Milwaukee Press Club, the Wisconsin Associated Press, the Northwest Broadcast News Association, the Wisconsin Bar Association, and others. He has been seen and heard on Milwaukee TV and radio stations for over three decades. A longtime aide to state Senate Republicans in the Wisconsin Legislature, Kevin can be seen offering his views on the news on the public affairs program, "InterCHANGE," on Milwaukee Public Television Channel 10, and heard filling in on Newstalk 1130 WISN. He lives with his wife, Jennifer, and their lovely young daughter, Kyla Audrey, in Franklin.

Critics will say Hank Williams Jr is just a dumb ox hayseed, a redneck racist because of his comments on a FOX news program:
GRETCHEN CARLSON: All right. So, I'll start with an easy question, who do you like in the GOP race?
WILLIAMS: Nobody.
STEVE DOOCY (co-host): Nobody?
WILLIAMS: You remember the — you remember the golf game they had, ladies and gentlemen?
DOOCY: Yeah?
WILLIAMS: Remember the golf game?
DOOCY: Boehner?
WILLIAMS: That was one of the biggest political mistakes ever.
CO-HOSTS: Why?
WILLIAMS: That turned a lot of people off. You know, watching, you know, it just didn't go over.
CARLSON: You mean when John Boehner played golf with President Obama?
WILLIAMS: Oh, yeah! Yeah. And Biden and Kasich, yeah. Uh-huh.
CARLSON: What did you not like about it? It seems to be a really pivotal moment for you.
WILLIAMS: Come on. Come on. It would be like Hitler playing golf with Netanyahu, OK?
CARLSON: OK.
WILLIAMS: Not hardly. In the country this shape is in, the shape this country's in, I mean, no, I don't think so.
BRIAN KILMEADE (co-host): Yeah, I don't understand that analogy, actually.
Wrong, Hank. Wrong, wrong, wrong. OK to criticize the Obamessiah. Not OK to use the "H" word.

ESPN quickly, I mean quickly dumped Williams from singing the open for Monday Night Football.

Fine.

Almost predictable.

But let's just suppose.

Suppose...







Compared...








To…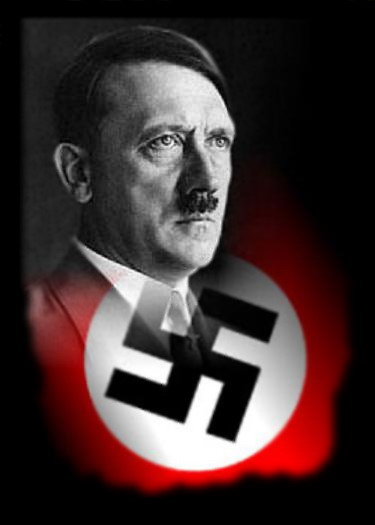 Would Williams have subsequently been punished by ESPN?

Please.
This site uses Facebook comments to make it easier for you to contribute. If you see a comment you would like to flag for spam or abuse, click the "x" in the upper right of it. By posting, you agree to our Terms of Use.