Kevin Fischer is a veteran broadcaster, the recipient of over 150 major journalism awards from the Milwaukee Press Club, the Wisconsin Associated Press, the Northwest Broadcast News Association, the Wisconsin Bar Association, and others. He has been seen and heard on Milwaukee TV and radio stations for over three decades. A longtime aide to state Senate Republicans in the Wisconsin Legislature, Kevin can be seen offering his views on the news on the public affairs program, "InterCHANGE," on Milwaukee Public Television Channel 10, and heard filling in on Newstalk 1130 WISN. He lives with his wife, Jennifer, and their lovely young daughter, Kyla Audrey, in Franklin.

*NOTE: THE FOLLOWING IS NOT THE BEST, MOST INTERESTING, SEXIEST. COMPELLING, CREATIVE OR THOUGHT-PROVOKING BLOG EVER POSTED ON THIS JUST IN…TOUGH. DEAL WITH IT*


OK. Now, where were we?

Oh, yes!

Marlo Thomas.

Gosh, do I remember her.






Marlo Thomas dearly loves her husband, Phil Donahue.

My wife, Jennifer, dearly loves me. I know because I just asked her to make sure.

More on this later.

Back to Jennifer.

She really, really, really loves me.

Okay. Drop two of the really's.

That is not to say that on the Hit parade I am #1.

Are you kidding me?

We now have the most gorgeous little girl God ever gave a couple, sweet Kyla.

There's the rest of our beautiful family.

Then there's the very nice house in the very nice neighborhood.

We don't have a dog, but if we did? Oh, let's not start that.

Our cars.

Our TV and stereo systems.

The microwave.

The computer.

Certain websites.

The frig.

Other appliances.

Our patio.

Backyard.

Frontyard.

Somewhere, after all of that and some items I've failed to mention, yours truly comes in, nowhere near the top of the totem pole. But Jennifer loves me. Jennifer says she loves me. I asked her if she loves me and she said yes.

I am on Jennifer's list.

Somewhere on her list.

Somewhere not at the top of her list.

And might I add the following.

On Saturday at Kopp's, one of the featured flavors is Cotton Candy Confetti. To my wife, it's nirvana. To me, it's getting my oil checked. I buy Jennifer Cotton Candy Confetti, I'm good for the next three months.

Yes, even frozen custard ranks higher than yours truly.

Which brings me back to…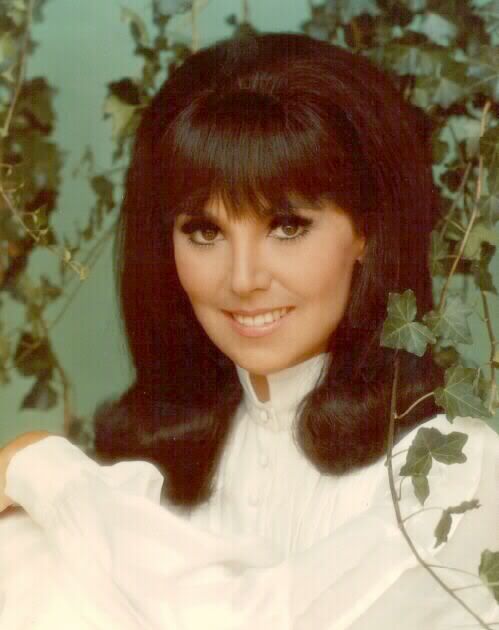 In the early to mid 1980's, there was an organization in Milwaukee that annually staged the Woman to Woman Conference featuring well-known women who delivered major speeches. At WUWM where I worked at the time, we covered and promoted the conference and often taped the main speeches.

One afternoon at lunchtime, I marched into the old MECCA and proceeded to set up my microphone at the main podium to record the luncheon keynote speech by Marlo Thomas. There must have been at least 1,000 people in the place, 9990 of them female. As I moved my way to the front stage, you could hear, like the air being let out of a balloon, the volume of conversation quickly dissipating, The sentiment was pretty evident. What in the world is he doing here?

I set up as I had done hundreds of times before, then parked myself in al lowly folding chair with my tape recorder at my side to the side of the stage in what I thought was safe range from the crowd, many adorned in beads, sandals, or earth shoes.

When lunch ended, Marlo Thomas was introduced. My tape player was rolling. Thomas arrived at the podium. Warm, polite applause ensued.

I had never seen Marlo Thomas in person, but the young star I loved in the late 60's was so impressive about 15 years later as she prepared to speak.

The obligatory welcome and thank you came.

And then...

The atomic bomb.

As I sat with pad opened to take copious notes, Thomas told her adoring crowd of 102% women:

"As you know I am married to the greatest husband west of the hemisphere...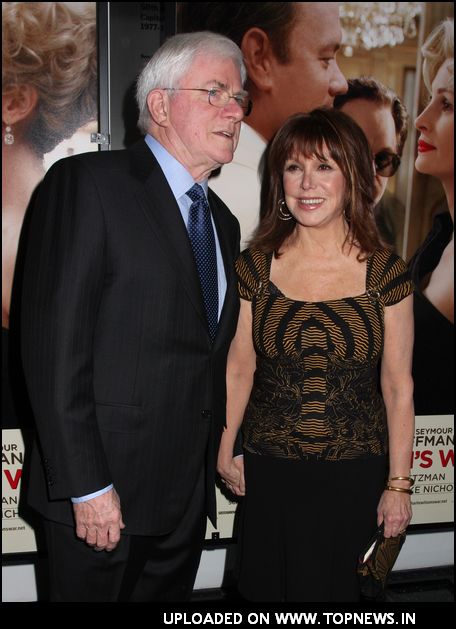 And he's nothing to brag about."

The previously respectful and subdued audience suddenly burst into a loud, roaring standing ovation.

I slowly slumped into my relic of a folding chair.

My wife is, indeed, Marlo Thomas.
This site uses Facebook comments to make it easier for you to contribute. If you see a comment you would like to flag for spam or abuse, click the "x" in the upper right of it. By posting, you agree to our Terms of Use.