Kevin Fischer is a veteran broadcaster, the recipient of over 150 major journalism awards from the Milwaukee Press Club, the Wisconsin Associated Press, the Northwest Broadcast News Association, the Wisconsin Bar Association, and others. He has been seen and heard on Milwaukee TV and radio stations for over three decades. A longtime aide to state Senate Republicans in the Wisconsin Legislature, Kevin can be seen offering his views on the news on the public affairs program, "InterCHANGE," on Milwaukee Public Television Channel 10, and heard filling in on Newstalk 1130 WISN. He lives with his wife, Jennifer, and their lovely young daughter, Kyla Audrey, in Franklin.

THERE ARE THOUSANDS AND THOUSANDS OF

FOOD BLOGS, BUT ONLY ONE CULINARY NO-

NO!








Sadly in this great nation of ours, there are far too many who love to grouse, find fault with and try to ruin our holidays, including America's birthday.







Can't we just celebrate by eating what we want without some ninny playing spoiler? NOPE.

Brian Palmer opens a recent piece in the New York Times:

"FOOD is responsible for 10 to 30 percent of global greenhouse gas emissions. By many estimates, cooking represents more of a meal's carbon footprint than transport. For certain vegetables, it accounts for more emissions than agriculture, transport and disposal combined. "

So, we're supposed to feel guilty? Yep.

"Fourth of July, the national celebration of combustion, presents an opportunity for atonement."

Ay, yi, yi.

Here are some of the killjoy Palmer's gems:








"Potato salad…always wasteful."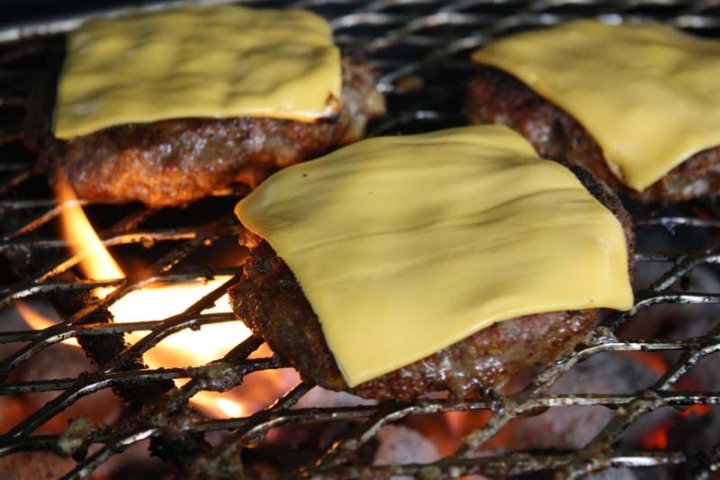 "Beef is an environmental disaster..."








"Skip the pie. Baking is so energy profligate…"

Independence Day chefs, Palmer contends, are destroying the atmosphere, but could make amends if they'd just follow his goofy advice.

No thanks.

"There's nothing so very sacred about the Fourth of July cookout."

Commie.

Here is Palmer's nauseating op-ed piece.

A far better perspective comes from Julie Gunlock, Senior Fellow at the Independent Women's Forum:


"This Independence Day, Americans everywhere will fire up their grills, pack a picnic basket, or head out to a friends' house for a day of celebration. Most will end the night huddled together outside, watching a fireworks display, eating ice cream and apple pie, and sipping a drink. Some will take the time to reflect on the greatness of this country and explain to their children why we mark this important day. July 4th is about independence, and remembering those who fought for a government with limited powers over its citizens. Yet, increasingly Americans seem willing to give up some of their freedoms and are letting government control their choices. Consider government's growing involvement in Americans' food choices…

So, on this Independence Day, declare independence from the government nannies and the school lunch program. Regain your food freedom. Disappoint the federal government, the USDA, the First Lady and her foodie minions at the Let's Move Campaign and send your kids to school with a home-packed lunch. Get them involved in the process. Ask them what they want to eat and what they enjoy. Teach them to pack their own lunch."


Bravo!

Read the entire piece and pass the potato salad.


CULINARY NO-NO BONUS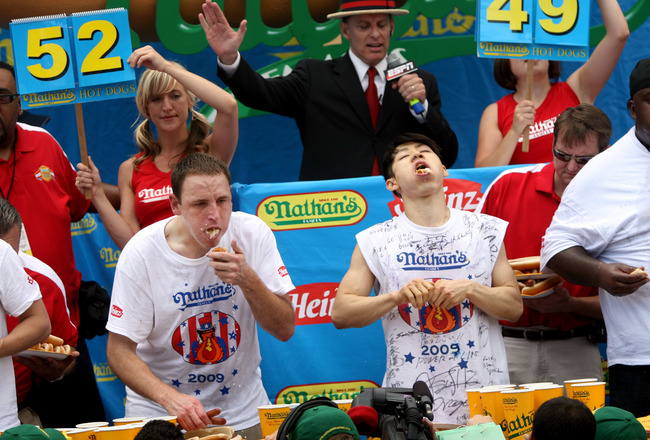 What's in your weiner?



ANOTHER CULINARY NO-NO BONUS

Check out "A trashy neighborhood" in this recent edition of Dear Abby.


AND ANOTHER...

Michigan reverses itself, says yes to Raging Bitch.

This site uses Facebook comments to make it easier for you to contribute. If you see a comment you would like to flag for spam or abuse, click the "x" in the upper right of it. By posting, you agree to our Terms of Use.