Kevin Fischer is a veteran broadcaster, the recipient of over 150 major journalism awards from the Milwaukee Press Club, the Wisconsin Associated Press, the Northwest Broadcast News Association, the Wisconsin Bar Association, and others. He has been seen and heard on Milwaukee TV and radio stations for over three decades. A longtime aide to state Senate Republicans in the Wisconsin Legislature, Kevin can be seen offering his views on the news on the public affairs program, "InterCHANGE," on Milwaukee Public Television Channel 10, and heard filling in on Newstalk 1130 WISN. He lives with his wife, Jennifer, and their lovely young daughter, Kyla Audrey, in Franklin.

It's Friday night. Time to unwind with our regular Friday night feature on This Just In.

The weekend has finally arrived.

The sun has set.

The evening sky has erupted.

Let's put controversy and provocative blogs aside for the rest of this work week and smooth our way into Saturday and Sunday.

Tonight, we gear up for Sunday's big awards show in Los Angeles and Valentine's Day on Monday by offering some Grammy love!

We begin with a vocalist who turned 61 last Sunday. In February of 1992, she won the Grammy for Album of the Year. Here's a selection. Translated, it means "do not forget."







Another Album of the Year winner has sold over 15 million copies. When recording the soundtrack one of the singers said, "'All we were told was that it was about a Brooklyn guy who works at a paint shop across the bridge in New York and goes out every Saturday night and wins a dance competition.''

Maurice Gibb and his brothers were the stars of the album ranked #21 on the list of highest-selling albums of all-time by the Recording Industry Association of America. This track also won the Grammy for Best Pop Vocal Performance by a Duo or Group.





We move to Record of the Year, circa 1979.

The Piano Man scored a Grammy with this love song.







Let's go back to the movies.

In 1995, the Best Pop Vocal Performance by a Male award went to Elton John.






Finally, the 1965 winner for Best Pop Vocal Performance by a Duo or Group is another soundtrack album.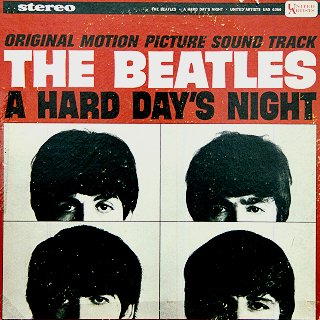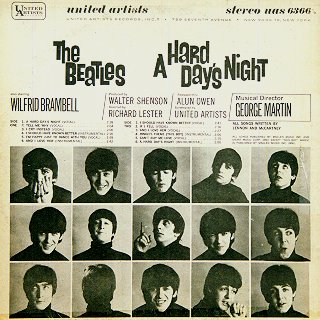 Yep. Every now and then, the Grammy Awards get it right.







The first awards were handed out in 1959, a few years after Elvis burst on the scene. Here were the first major awards presented:


Record of the Year "Mack the Knife," Bobby Darin
Album of the Year Come Dance With Me, Frank Sinatra (Capitol)
Song of the Year "The Battle of New Orleans," Jimmy Driftwood, songwriter
Best Artist of 1959 Bobby Darin
Best Performance By a "Top 40" Artist "Midnight Flyer," Nat King Cole
Best Vocal Performance, Male Come Dance With Me, Frank Sinatra
Best Vocal Performance, Female "But Not for Me," Ella Fitzgerald
Best Performance By a Chorus "Battle Hymn of the Republic," Mormon Tabernacle Choir
Best Rhythm and Blues Performance "What a Diff'rence a Day Makes," Dinah Washington Best Jazz Performance, Soloist Ella Swings Lightly, Ella Fitzgerald
Best Jazz Performance, Group I Dig Chicks, Jonah Jones
Best Performance By a Dance Band Anatomy of a Murder, Duke Ellington
Best Country and Western Performance "The Battle of New Orleans," Johnny Horton
Best Performance, Folk The Kingston Trio at Large, Kingston Trio
Best Performance By an Orchestra Like Young, David Rose and His Orchestra With André Previn
Best Arrangement Come Dance With Me, Billy May, arranger
Best Musical Composition First Recorded and Released in 1959 (More Than Five Minutes) Anatomy of a Murder, Duke Ellington, composer
Best Broadway Show Album (tie) Gypsy, Ethel Merman (Columbia) Redhead, Gwen Verdon (RCA)
Best Soundtrack Album, Original Cast, Motion Picture or Television Porgy and Bess, André Previn and Ken Darby (Columbia)
Best Soundtrack Album, Background Score From Motion Picture or Television Anatomy of a Murder, Duke Ellington (Columbia)


That's it for this week.

Goodnight.

Sleep well.

Have an award-winning weekend filled with love.

We close the way we began, with Natalie Cole who won the Best Jazz Vocal Performance in 1993 for one of her albums and this selection fits our theme quite nicely.



This site uses Facebook comments to make it easier for you to contribute. If you see a comment you would like to flag for spam or abuse, click the "x" in the upper right of it. By posting, you agree to our Terms of Use.